Aktuell #1

︎Azar Alsharif

Aktuell is a series of publications presenting work by contemporary artists based in Norway. A collaboration between Torpedo Press and Kunsthall Oslo, Aktuell offers compact English-language monographs on both emerging and established artists, focusing on work that has not been addressed by existing publications. Images from the artists' practice are central to the series, contextualised by commissioned essays and interviews. The title of the series, Aktuell, cannot be precisely translated into English - it can mean current, relevant, or potential. Azar Alsharif is the first publication in this series.
Essay by Matthew Rana
Interview by Elisabeth Byre

Editors: Will Bradley, Elisabeth Byre, Elin Maria Olaussen and Karen Christine Tandberg

Designed by Nell May
Print-run 750
ISBN: 978-82-93104-19-3
Torpedo Press & Kunsthall Oslo 2017

With support from The Fritt Ord Foundation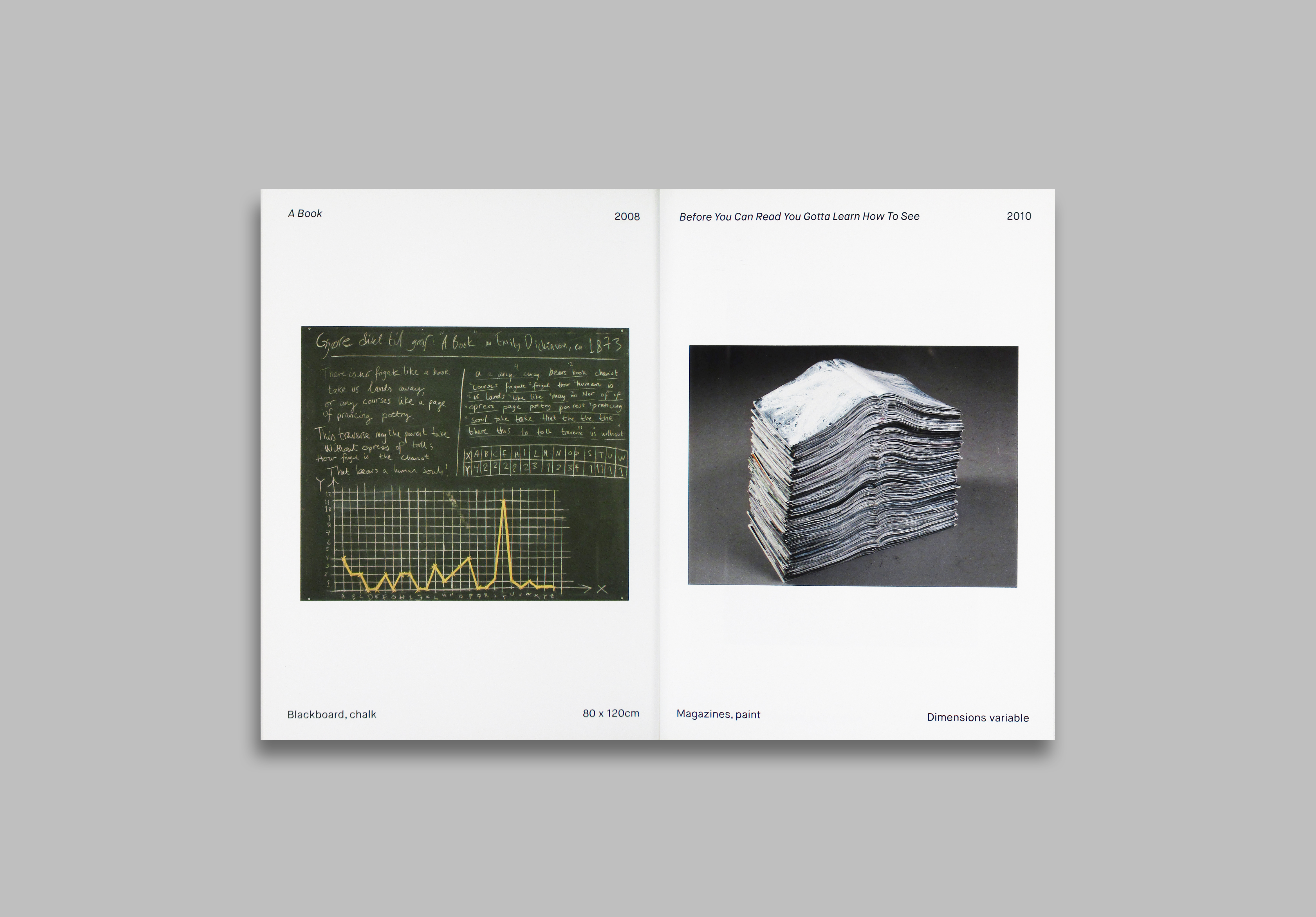 DISTRIBUTION*
︎︎︎Les Presses du Réel
(FR, L, BE, CH)
35 rue Colson
21000 Dijon
France
T +33 3 8030 7523
M info@lespressesdureel.com
︎︎︎Idea Books
(Europe, except FR, L, BE, CH)
Nieuwe Hemweg 6R
1013 BG Amsterdam
The Netherlands
T +31 20 6226154
M
www.ideabooks.nl/contact/
︎︎︎ArtBook / D.A.P
(US, UK, Rest of the World)
75 Broad Street
Suite 630
New York, NY 10004
T +212 627-1999
M orders@artbook.com
*Selected publications are available.
Contact
order@torpedobok.no
for details.
(This website was built by Kim Svensson)