Segunda Vez:
How Masotta Was Repeated

︎Dora Garcia

Segunda Vez is an art research project centered on the figure of Oscar Masotta (Buenos Aires, 1930, Barcelona, 1979), an author of groundbreaking texts about the Happening, art, and dematerialization, a pioneer of Lacanian psychoanalysis in the Spanish-speaking world, and a happenista. The project has yielded a full-length and four medium-length films by Dora García, two Cahiers documenting the research, and this book. Segunda Vez: How Masotta Was Repeated offers a selection of Masotta's writings, including his early study of Argentinean author Roberto Arlt, as well as texts that contextualize Masotta's thought and broaden the reach of his reflections on the intersections between performance and psychoanalysis, art and politics.
Concept: Dora Garcia
Editing and translation: Emiliano Battista
Design by Aslak Gurholt (Yokoland) and Alejandro V. Rojas
Print-run: 500
Isbn: 978-82-93104-20-9
Published by The National Academy of the Arts, Oslo and Torpedo Press 2018

With generous support from The Norwegian Artistic Research Program and the National Academy of the Arts, Oslo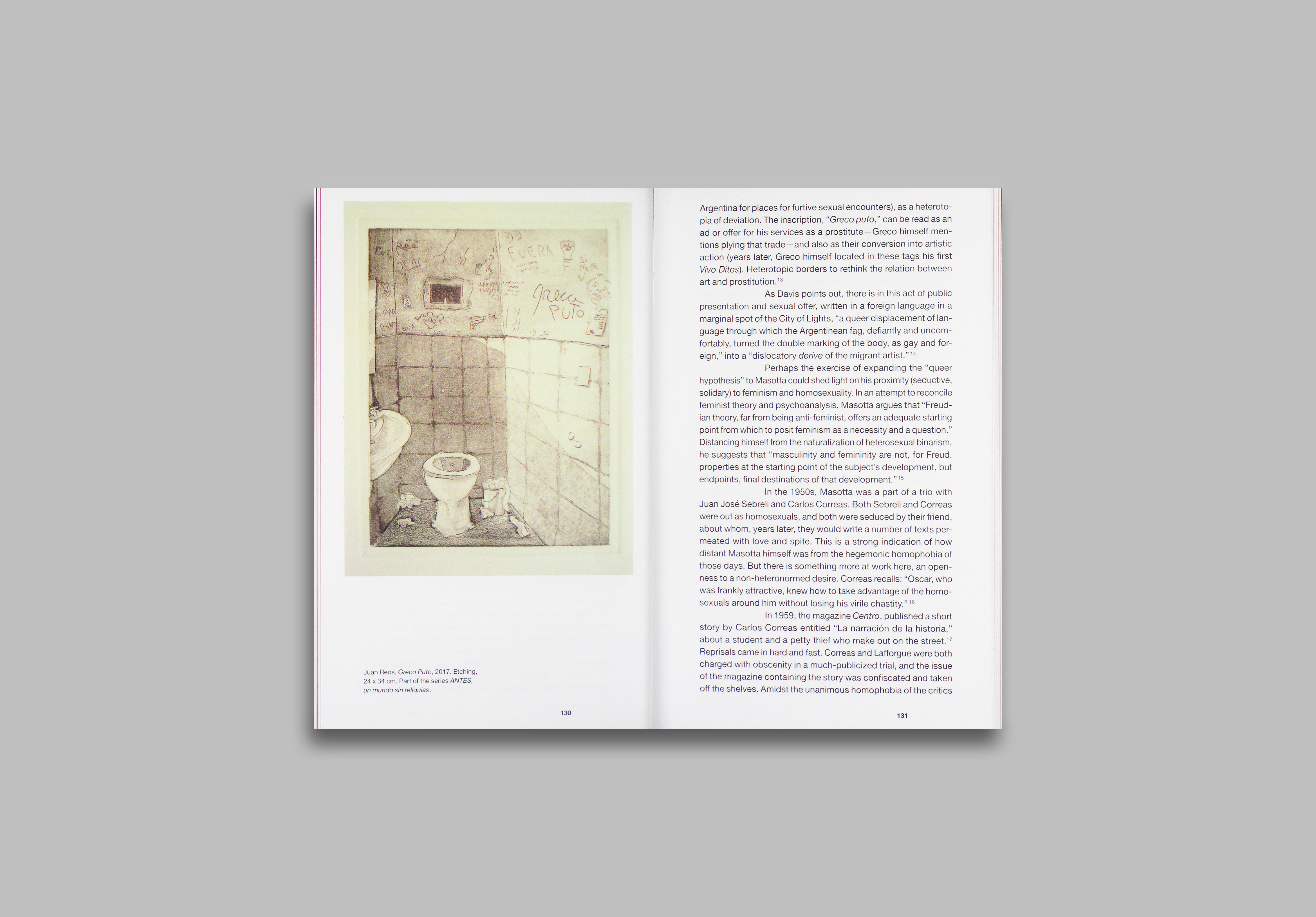 DISTRIBUTION*
︎︎︎Les Presses du Réel
(FR, L, BE, CH)
35 rue Colson
21000 Dijon
France
T +33 3 8030 7523
M info@lespressesdureel.com
︎︎︎Idea Books
(Europe, except FR, L, BE, CH)
Nieuwe Hemweg 6R
1013 BG Amsterdam
The Netherlands
T +31 20 6226154
M
www.ideabooks.nl/contact/
︎︎︎ArtBook / D.A.P
(US, UK, Rest of the World)
75 Broad Street
Suite 630
New York, NY 10004
T +212 627-1999
M orders@artbook.com
*Selected publications are available.
Contact
order@torpedobok.no
for details.
(This site was built by Kim Svensson)