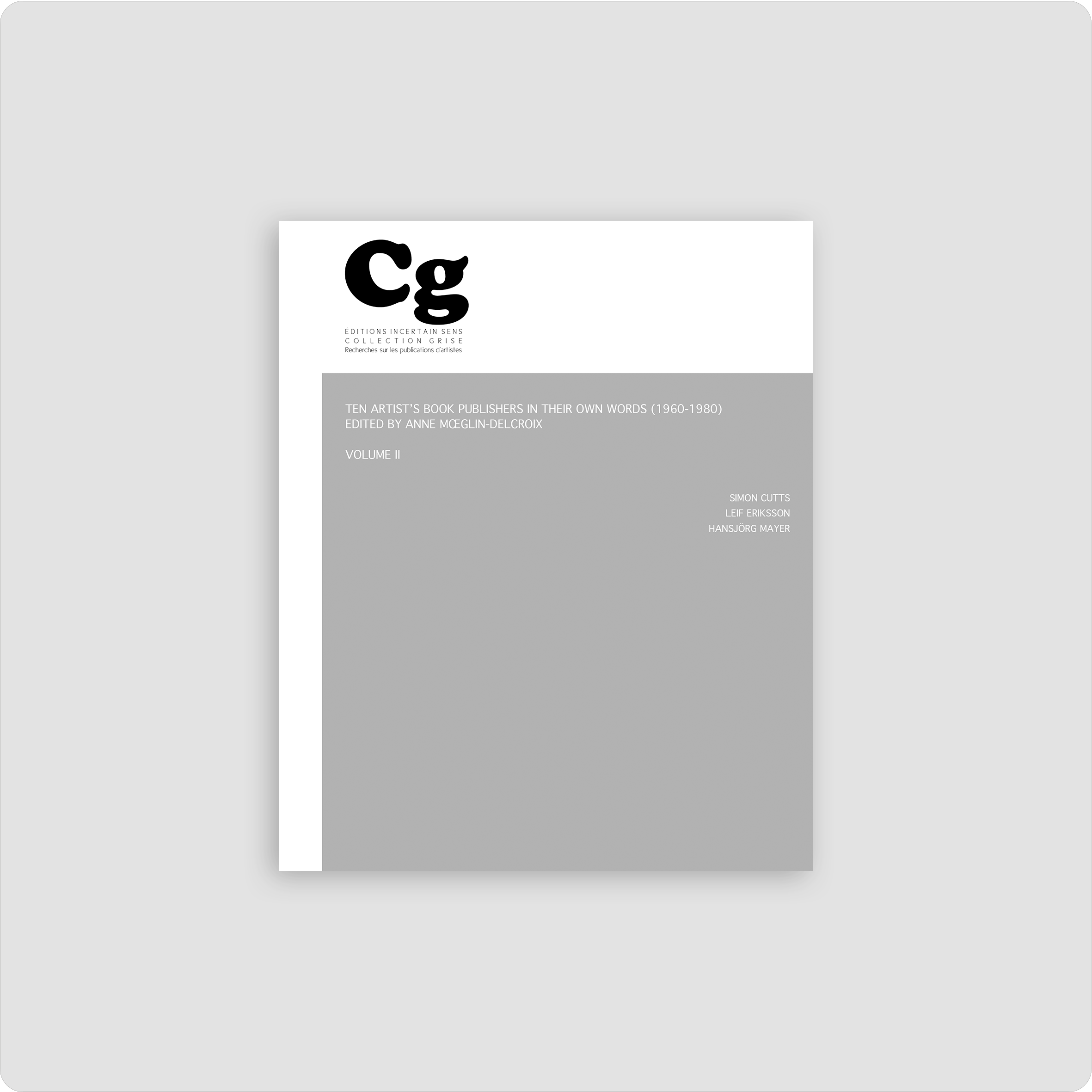 This book collects the oral testimonies of a group of publishers of artists' books. During the two founding decades of the 1960s and 1970s, they were pioneers in the countries where they worked and where some of them are still working: Hansjörg Mayer, Simon Cutts in the United Kingdom, Leif Eriksson in Sweden. In addition to the historical interest of these interviews, rich in first-hand informations, there is another interest, more theoretical: they lead to reconsidering the importance of the publisher in the production of artists' books when the genre was just emerging. Indeed, artists have often claimed that they chose the medium of the book to free themselves from institutional constraints and the art market.
Ten Artists' Book Publishers in Their Own Words (1960–1980)
A. Moeglin-Delcroix ed.
Published by:
Les Presses Du Reel
Year:
2023
ISBN:
9782914291989
275
NOK
︎︎︎Add to cart