Weeds & Aliens
An Unnatural History Of Plants


︎Benjamin A. Huseby

Huseby's first monograph is all at once a field guide, a photography book and an eco-polemic. The photographs are of plants he has found between his home and studio in Berlin over the last five years.
"Weeds & Aliens is an occasionally arbitrary collection of photographs of some rather wonderful, useful plants, normally considered weeds. The book is thought of as an introduction to the fragments of nature around us, even in the most urban of habitats. What is a wild plant, a native plant, an invasive or alien plant, a weed?The story of weeds is the story of man and civilisation, of agriculture and migration. There are no weeds in the wilderness, but, then again, can we truly speak of wild nature?"
(From the introduction)
Weeds & Aliens attempts to expand upon ecological discourse by shifting how we define nature and our relationship to it, occasionally suggesting strategies in opposition to mainstream biologists, as well as discussing our changing cities, our evolutionary possibilities, modes of migration and the inherent colonial racism embedded within the languages and sciences used to articulate vegetal life.
26.6 x 19.4 cm
91 pages

Out of print

B. A. Huseby is a Norwegian artist/photographer who currently lives in Berlin.
Additional text contributions by Iranian-American writer/curator Ashkan Sepahvand and Indian writer/curator Natasha Ginwala.

ISBN: 978-82-93104-16-2
Design: Rupert Smyth
100 Pages, hard bound.
English
Torpedo Press 2014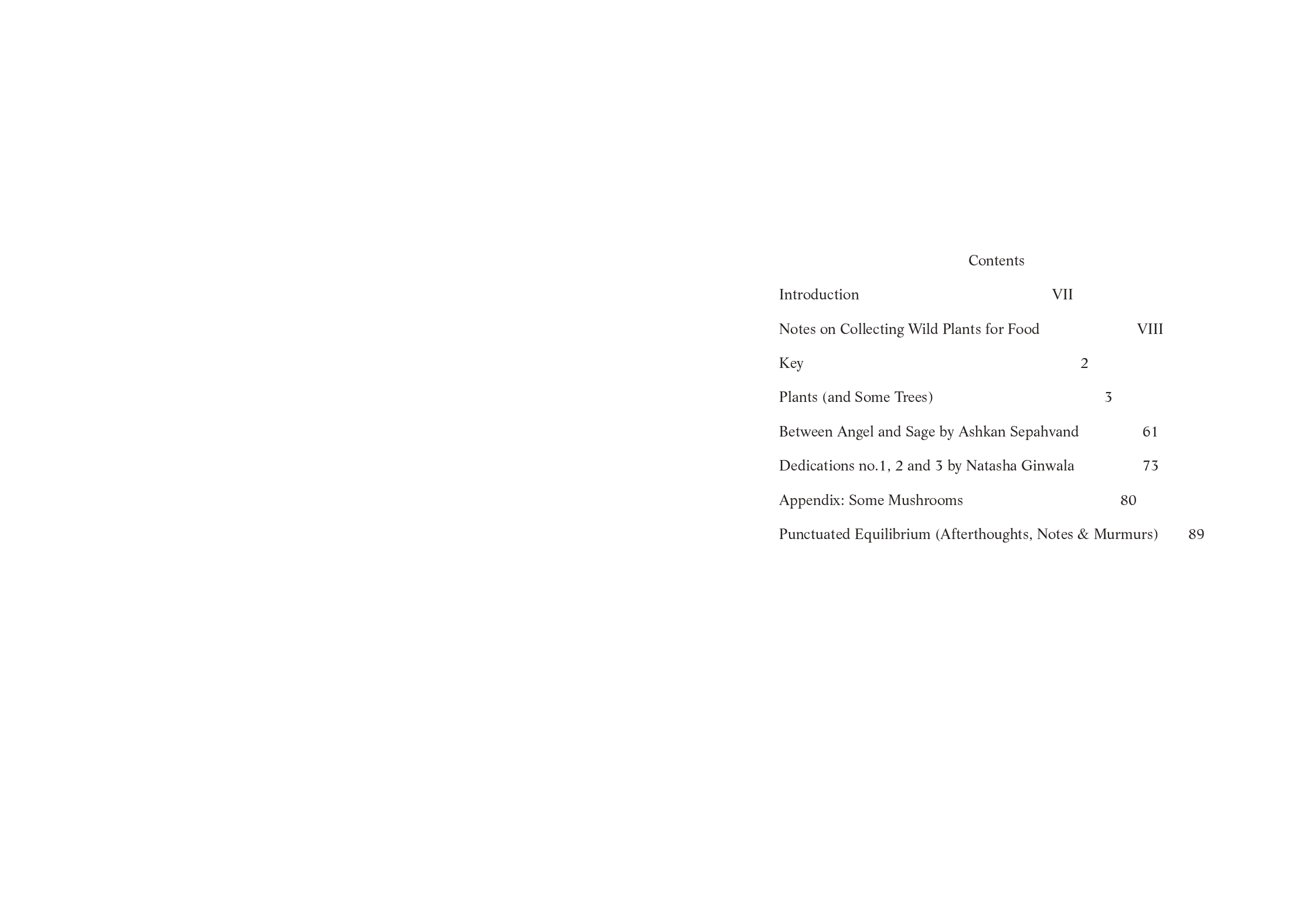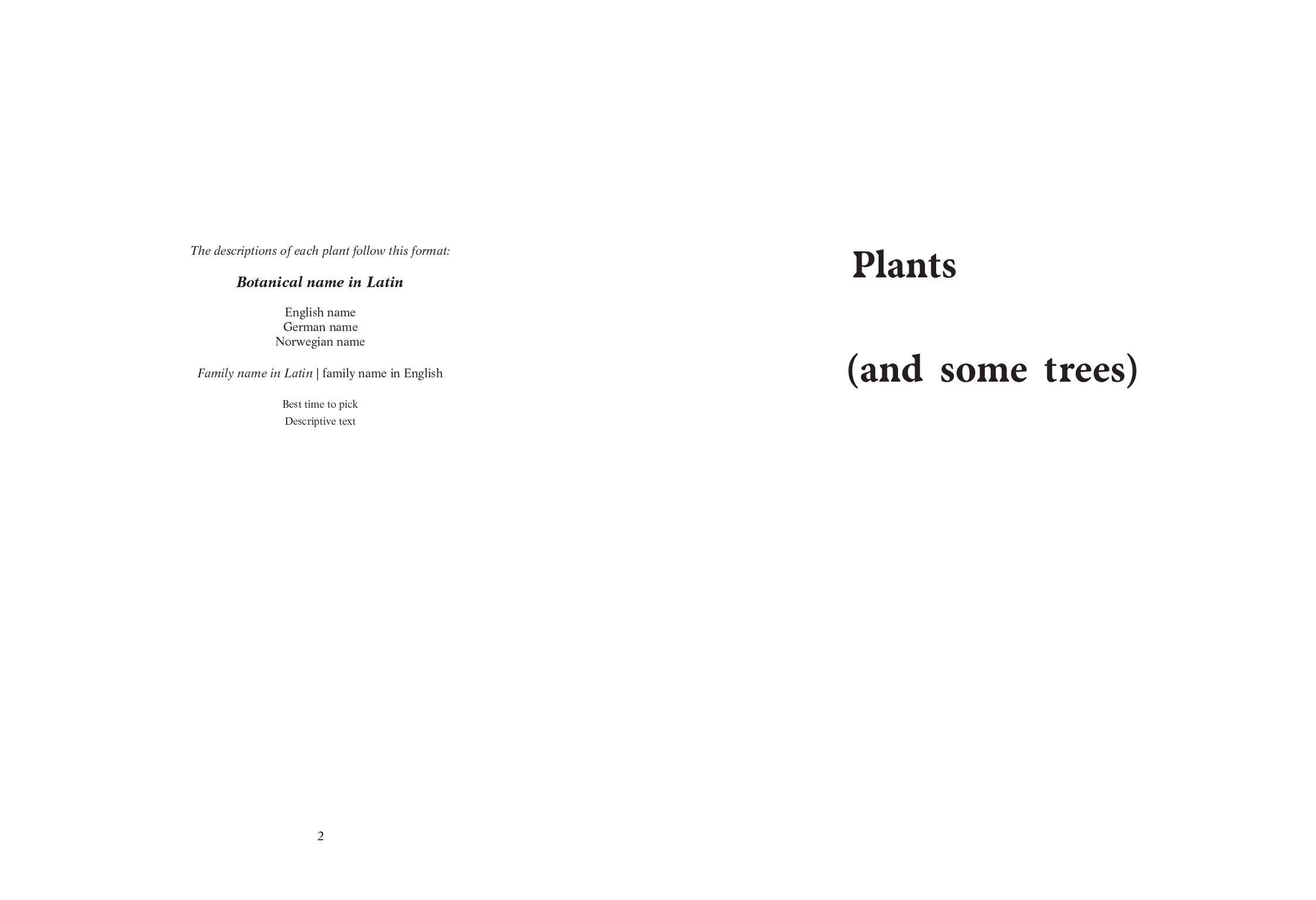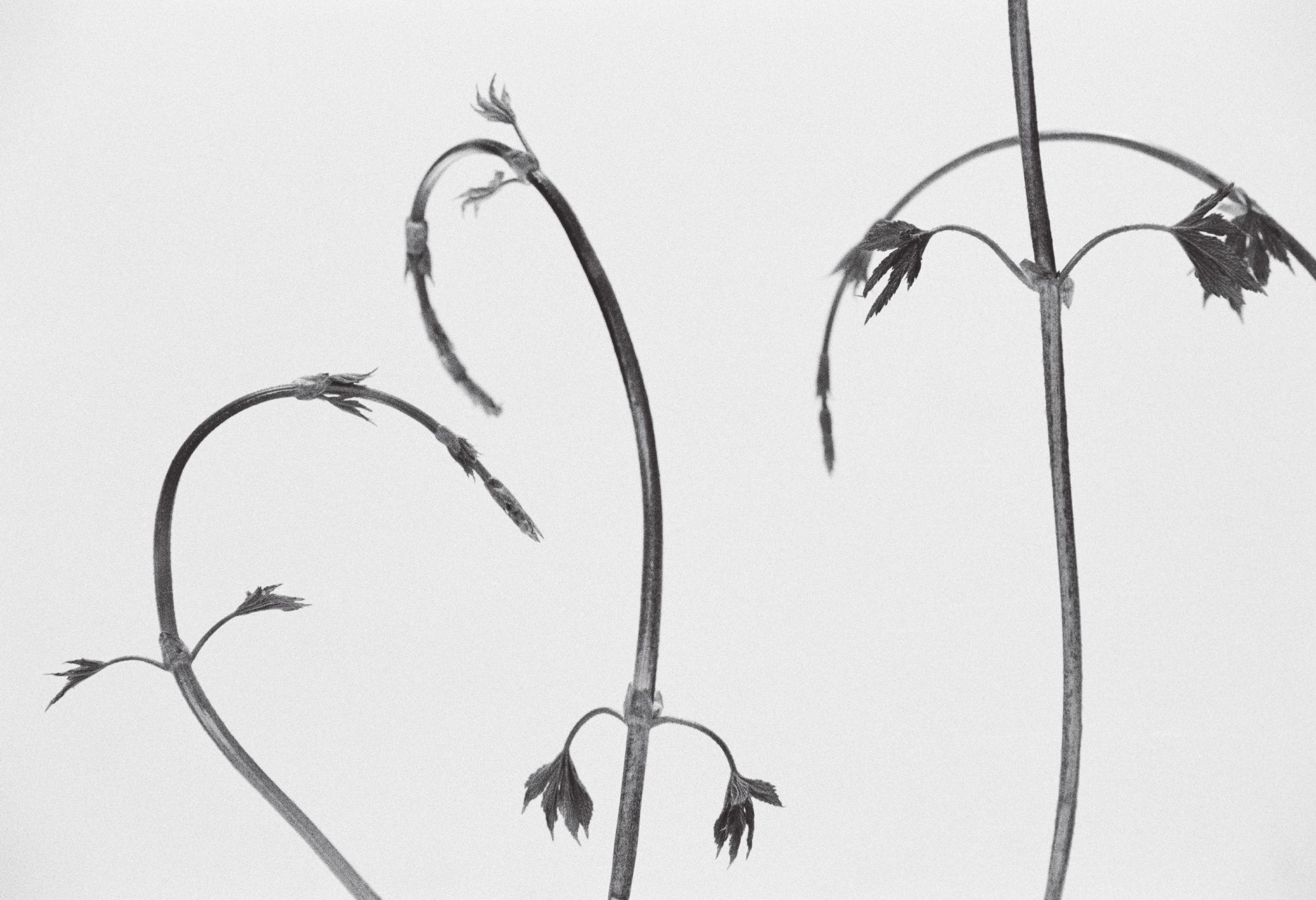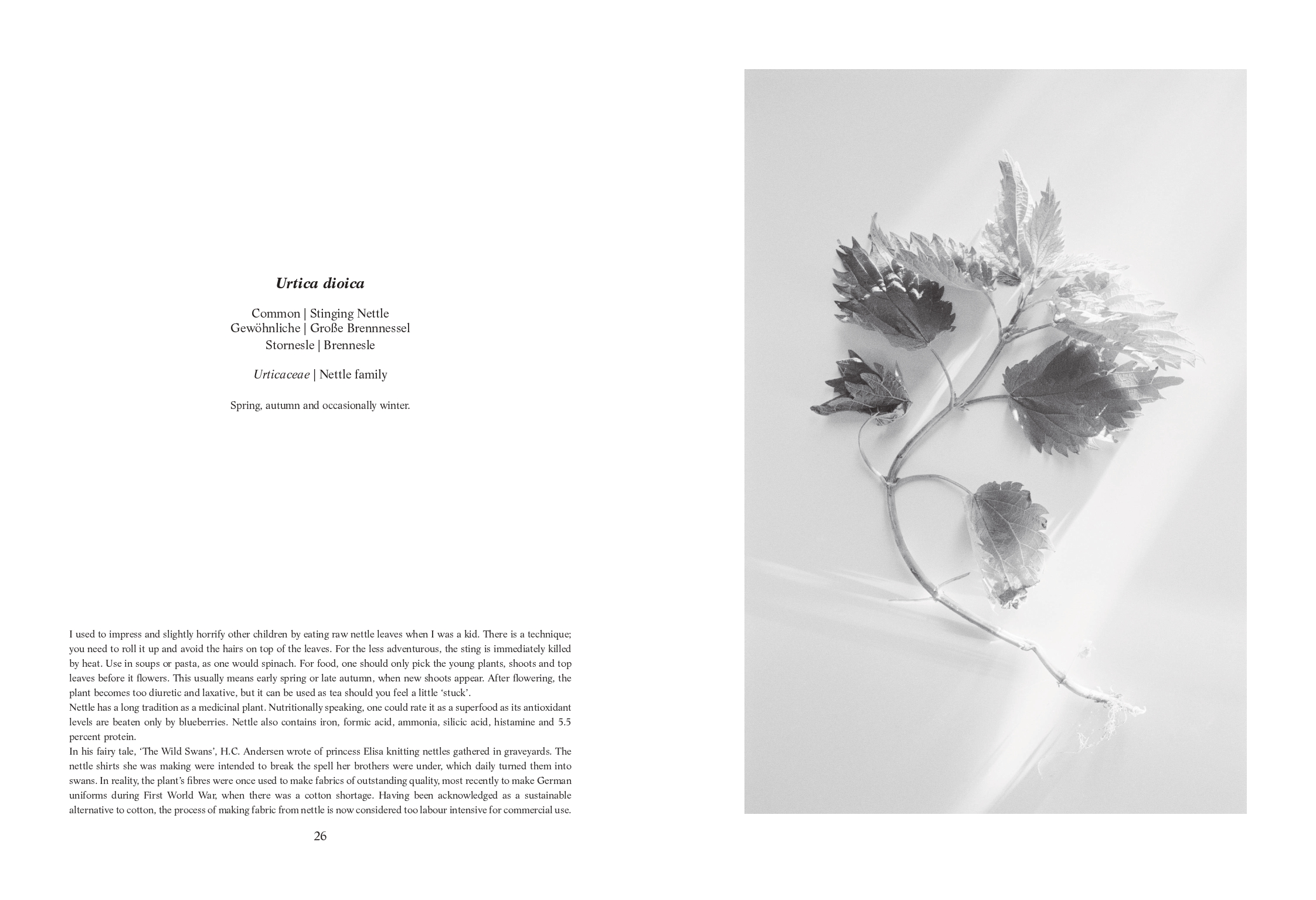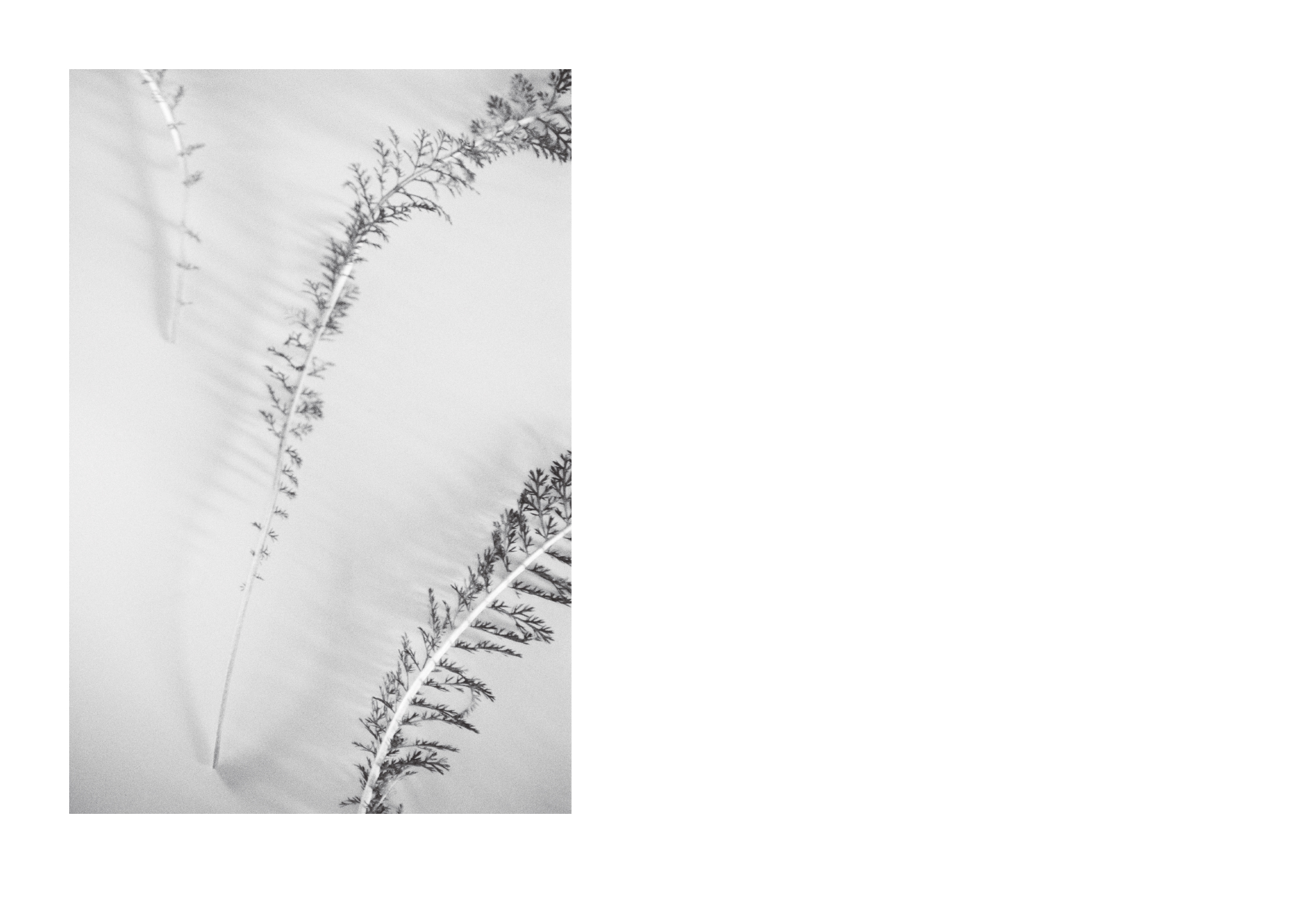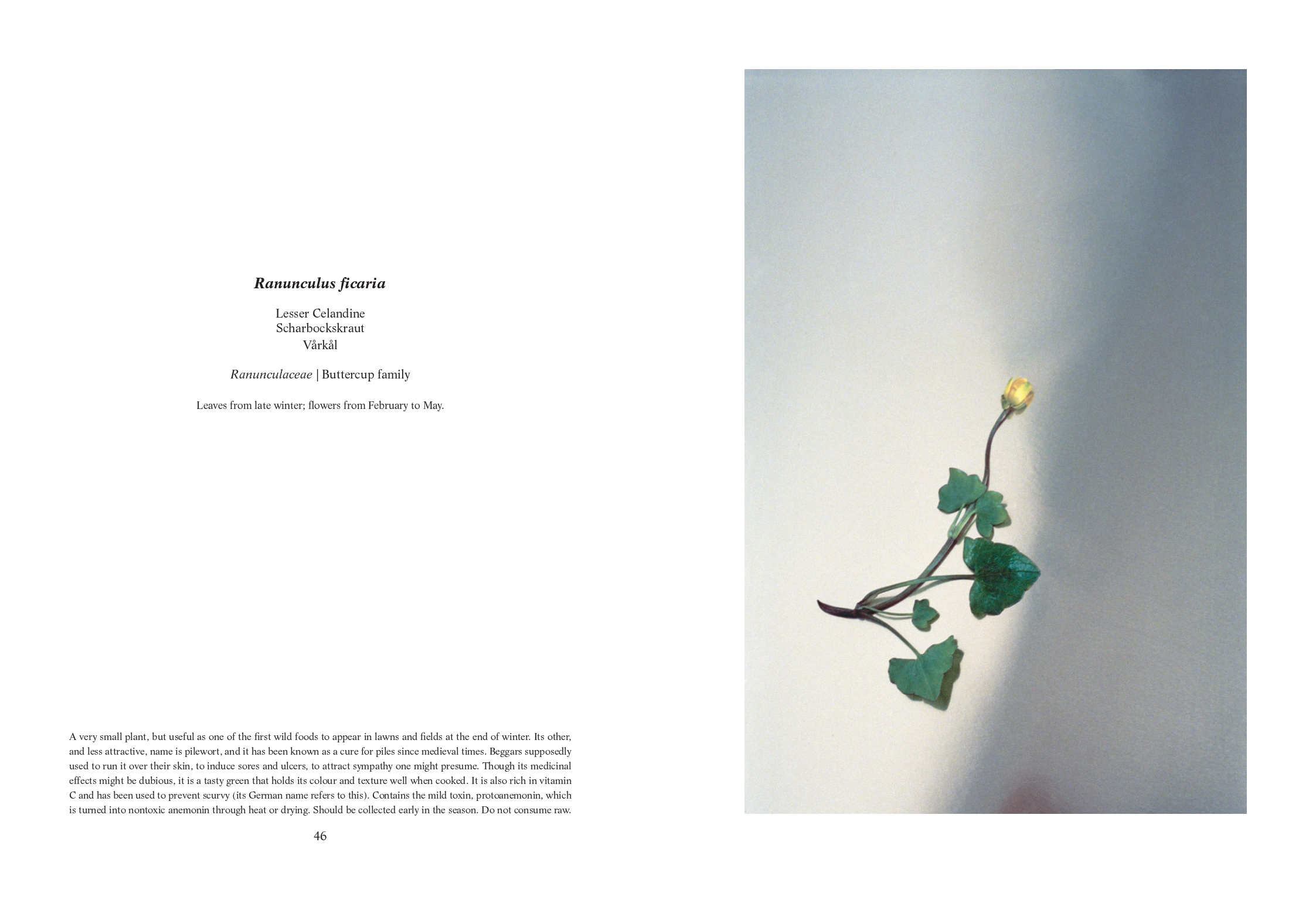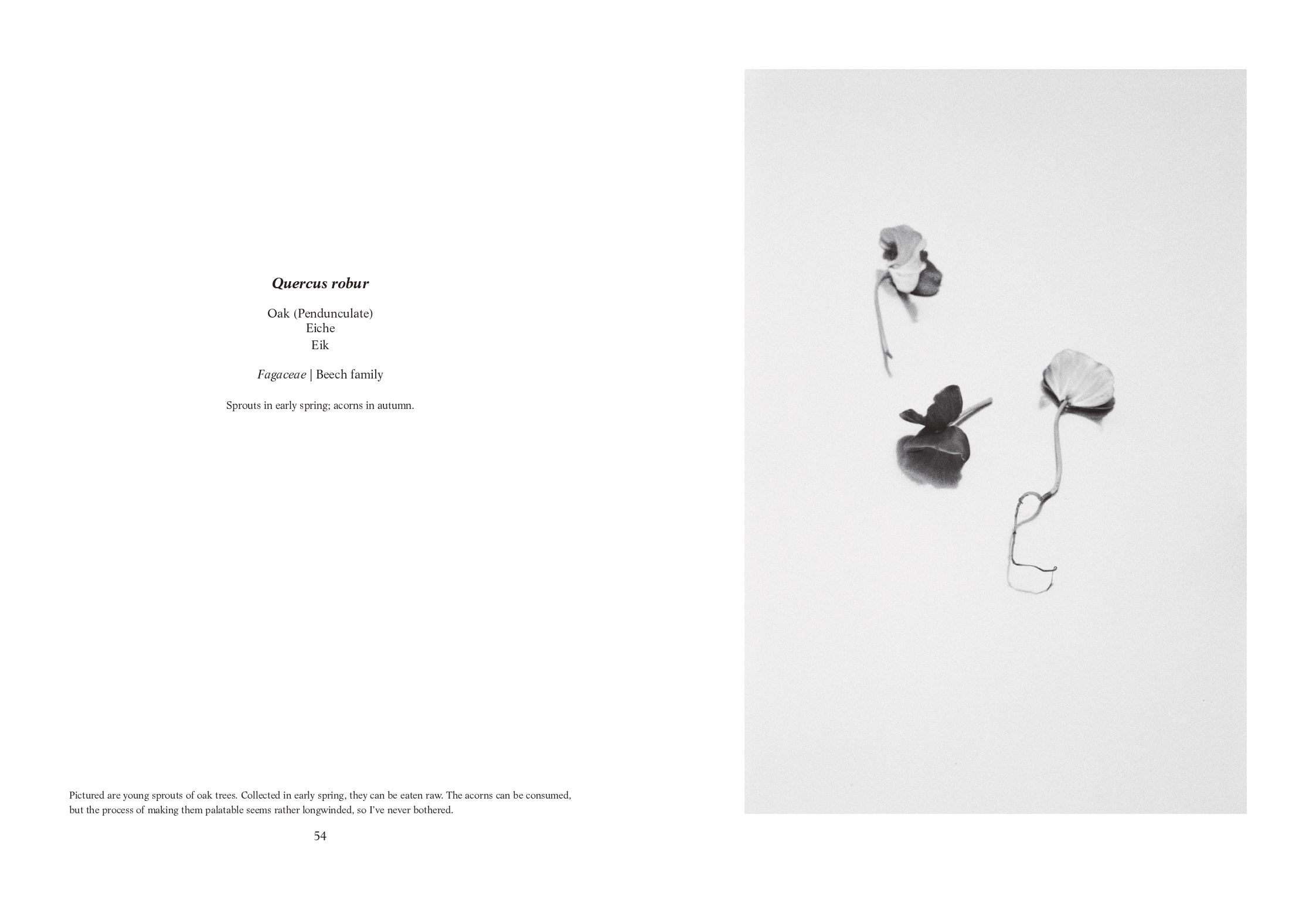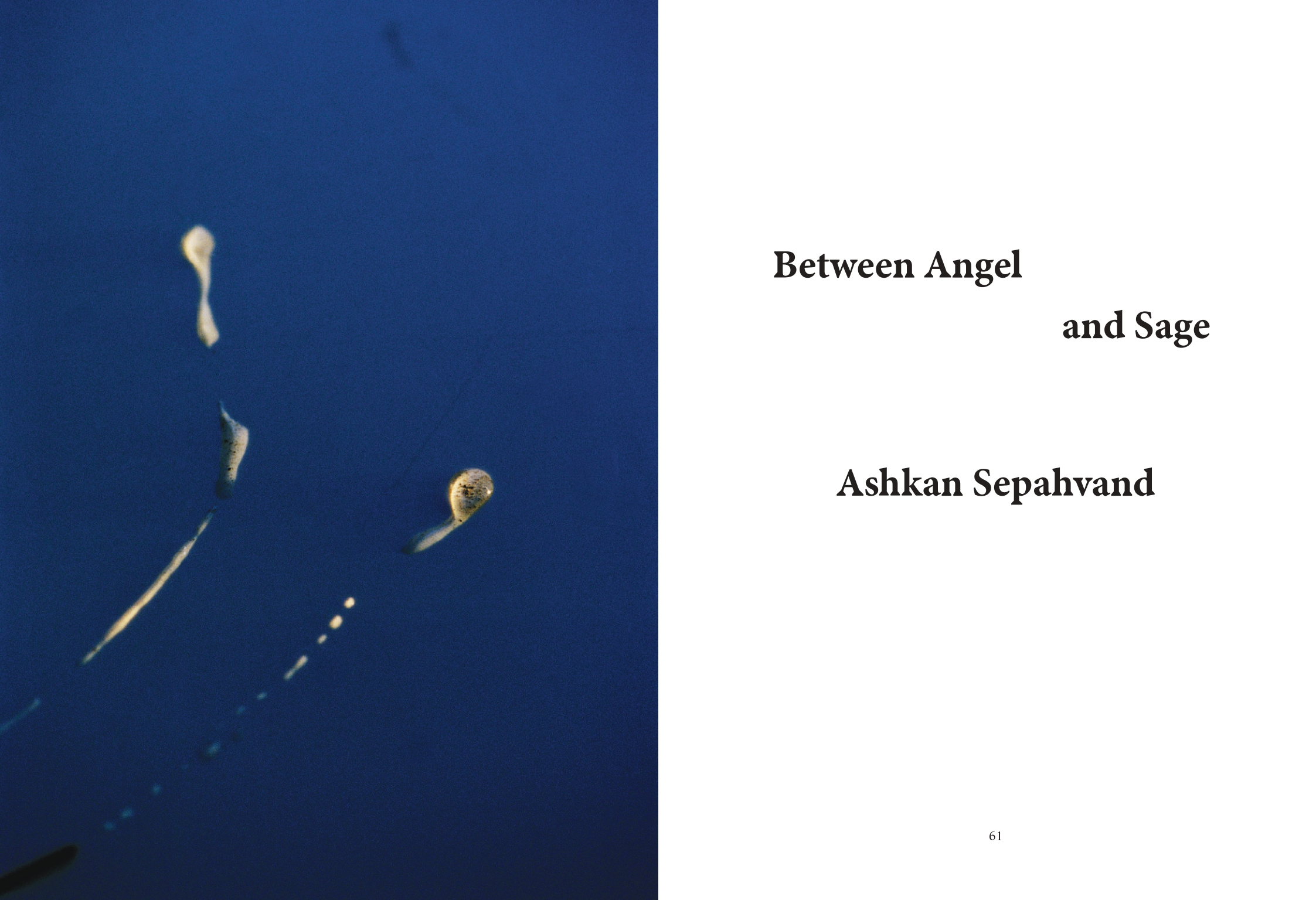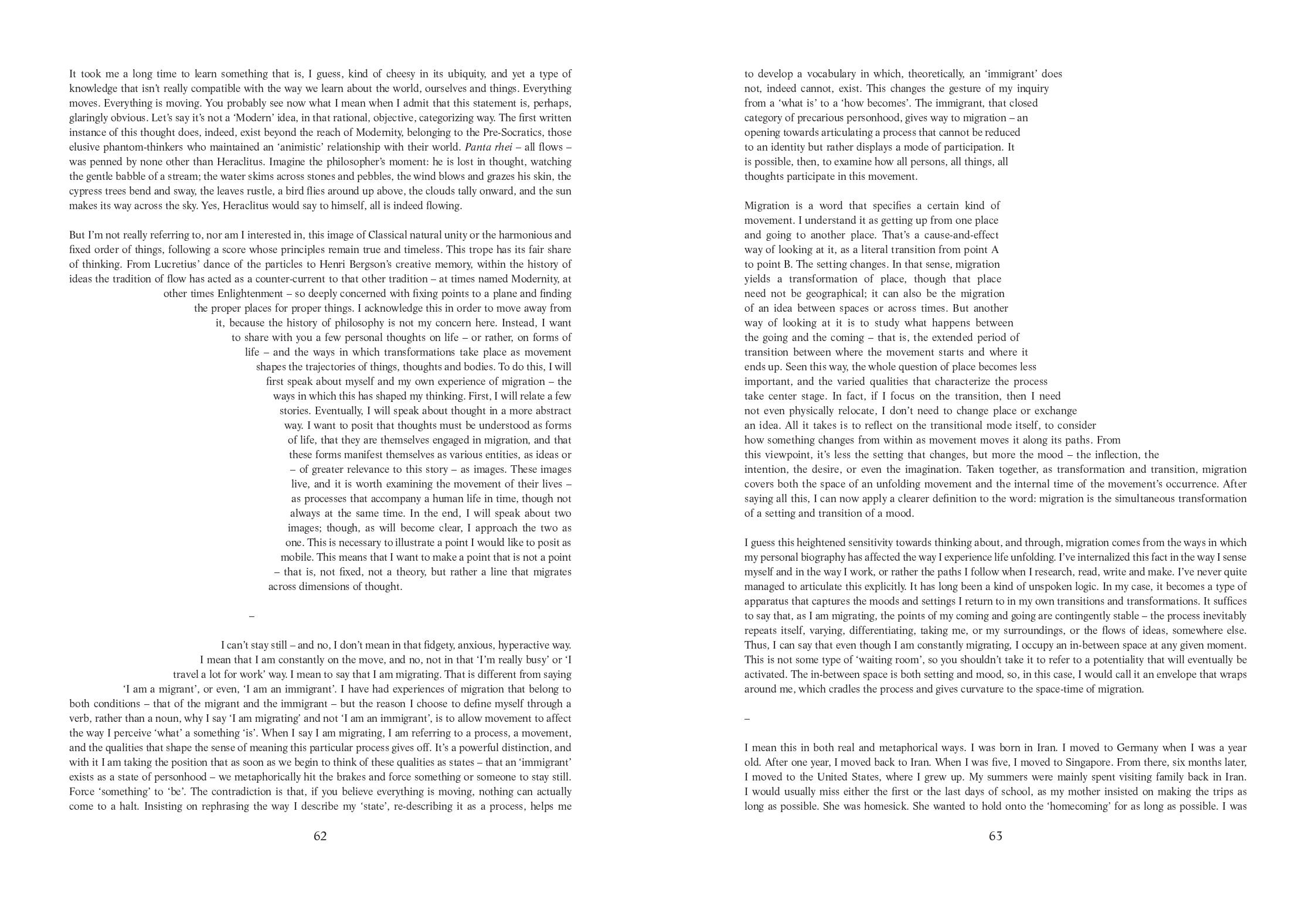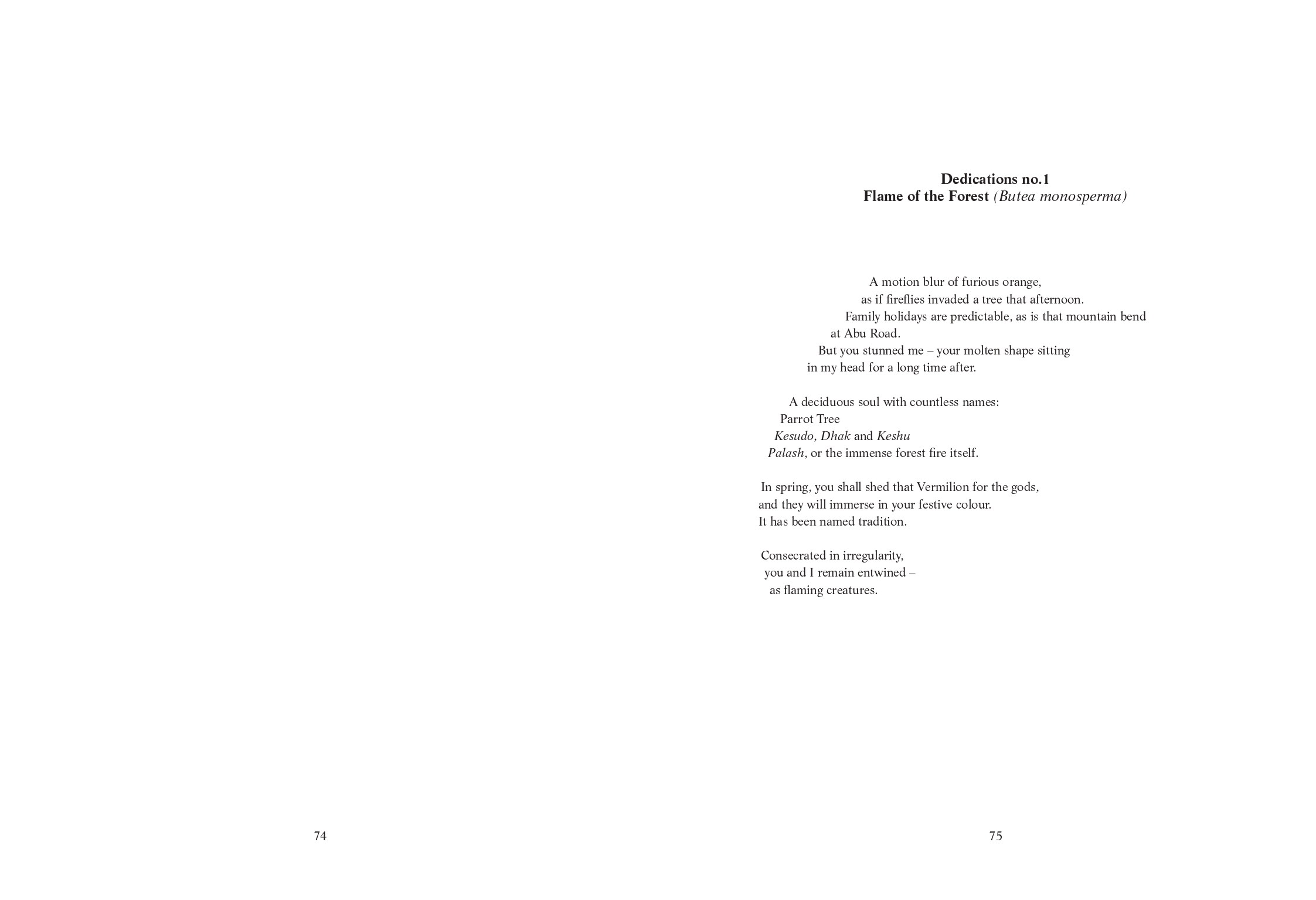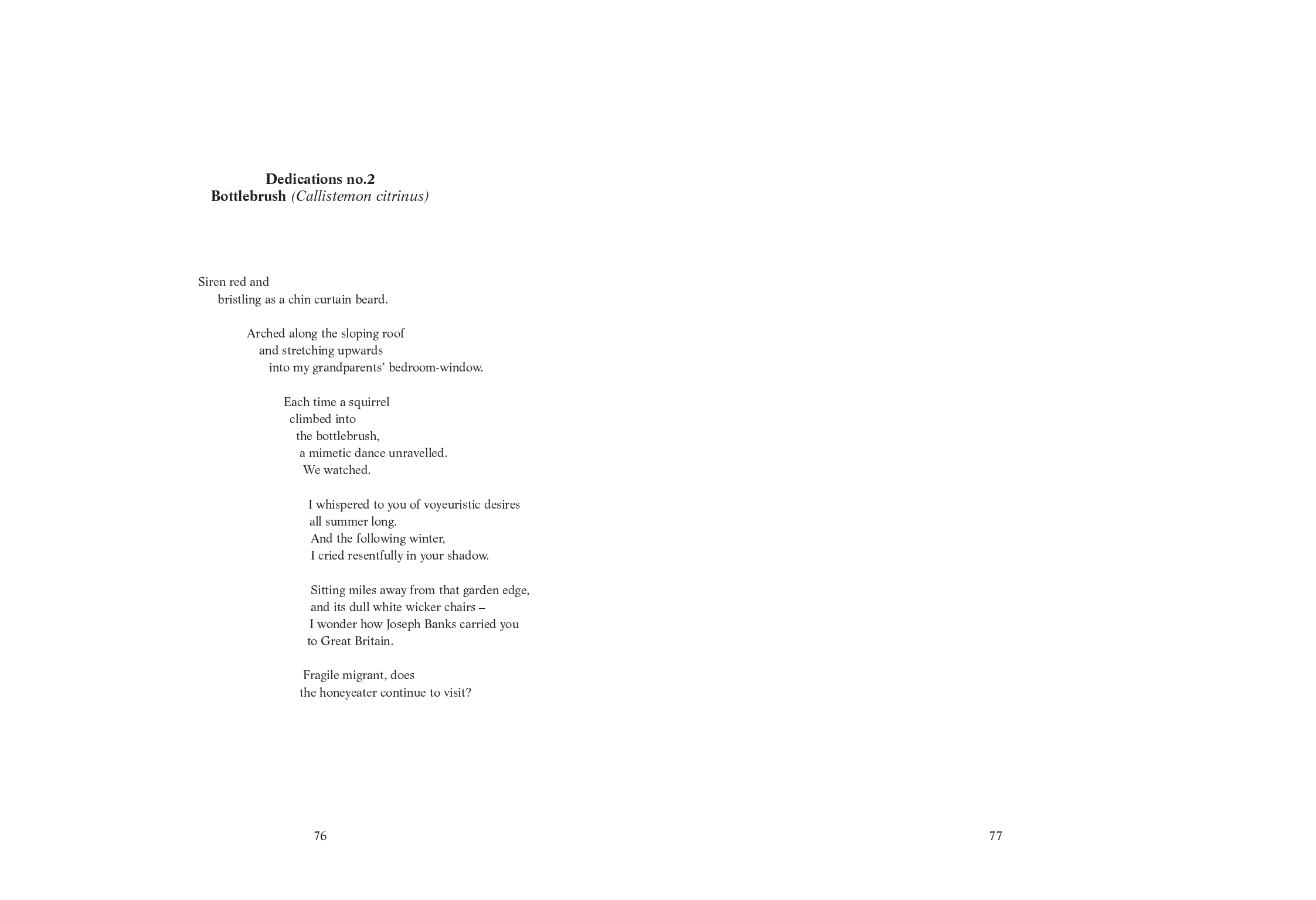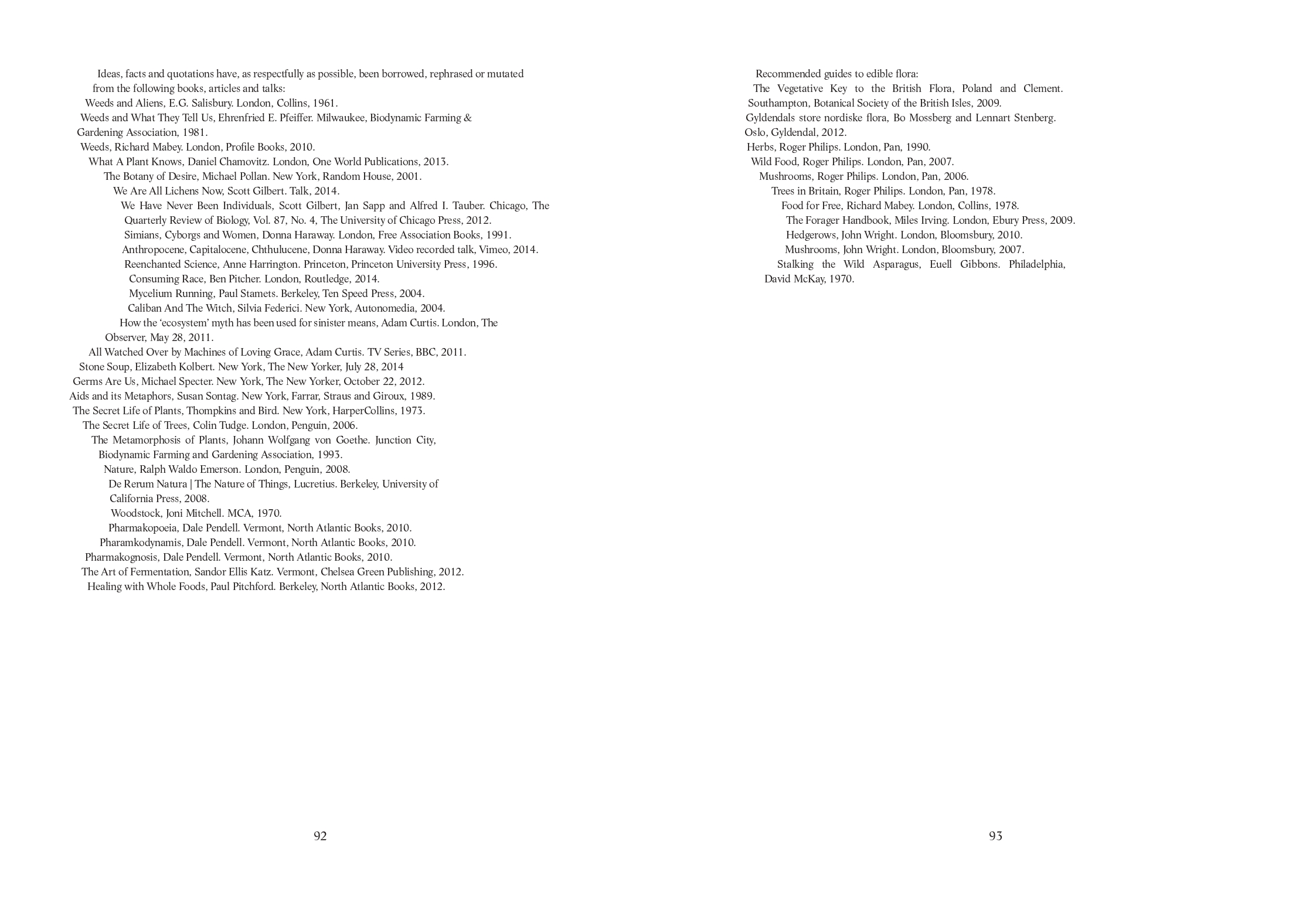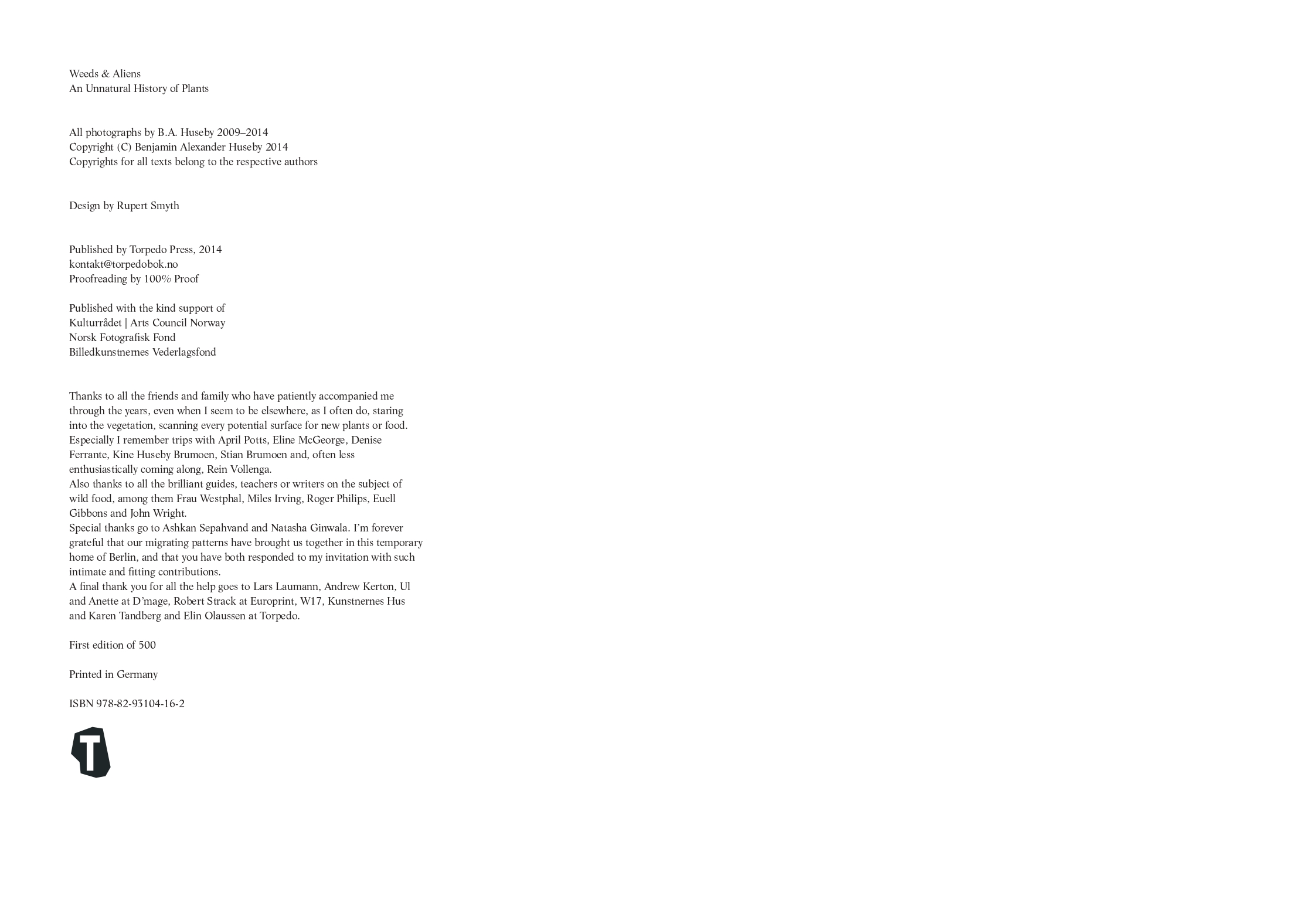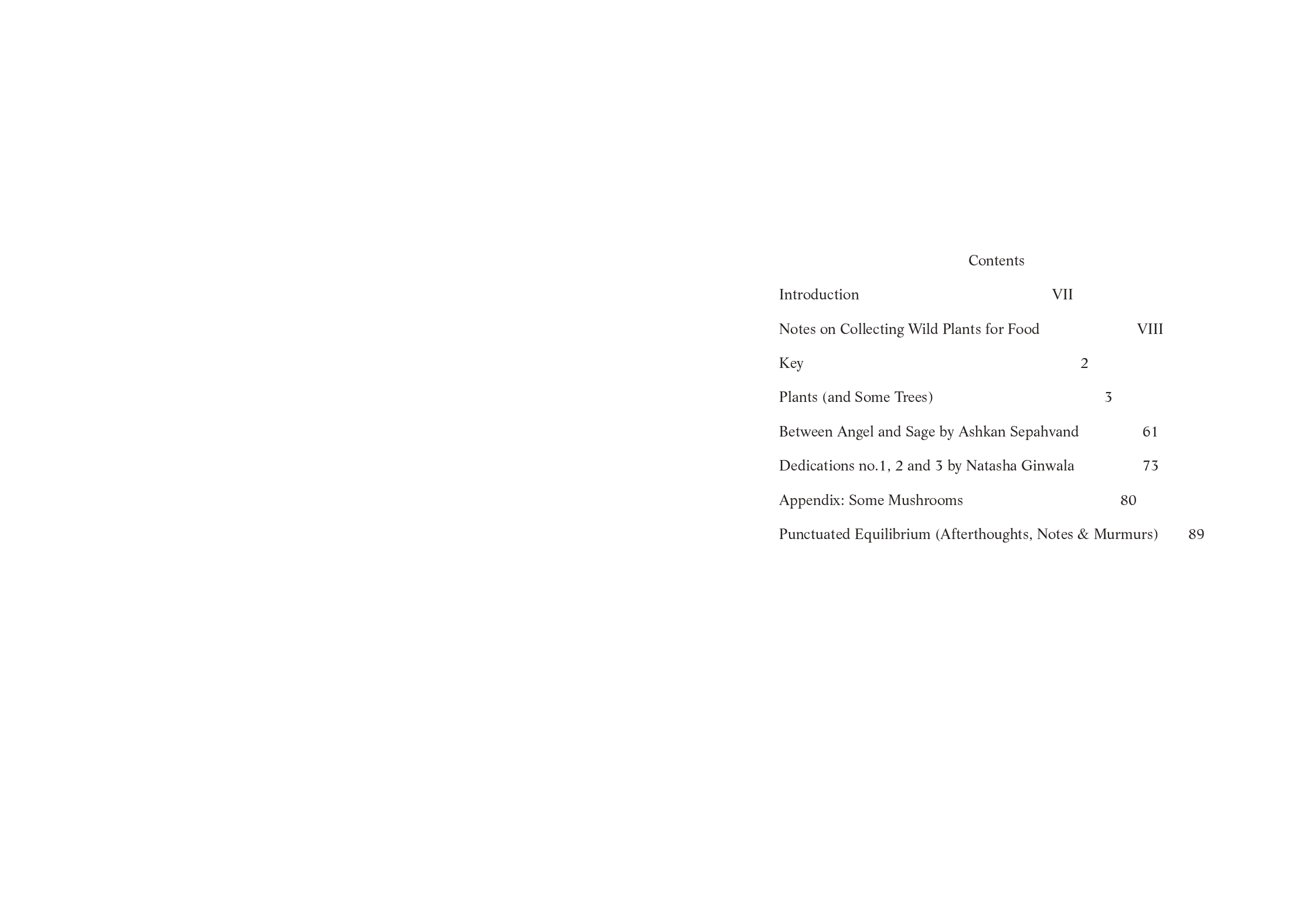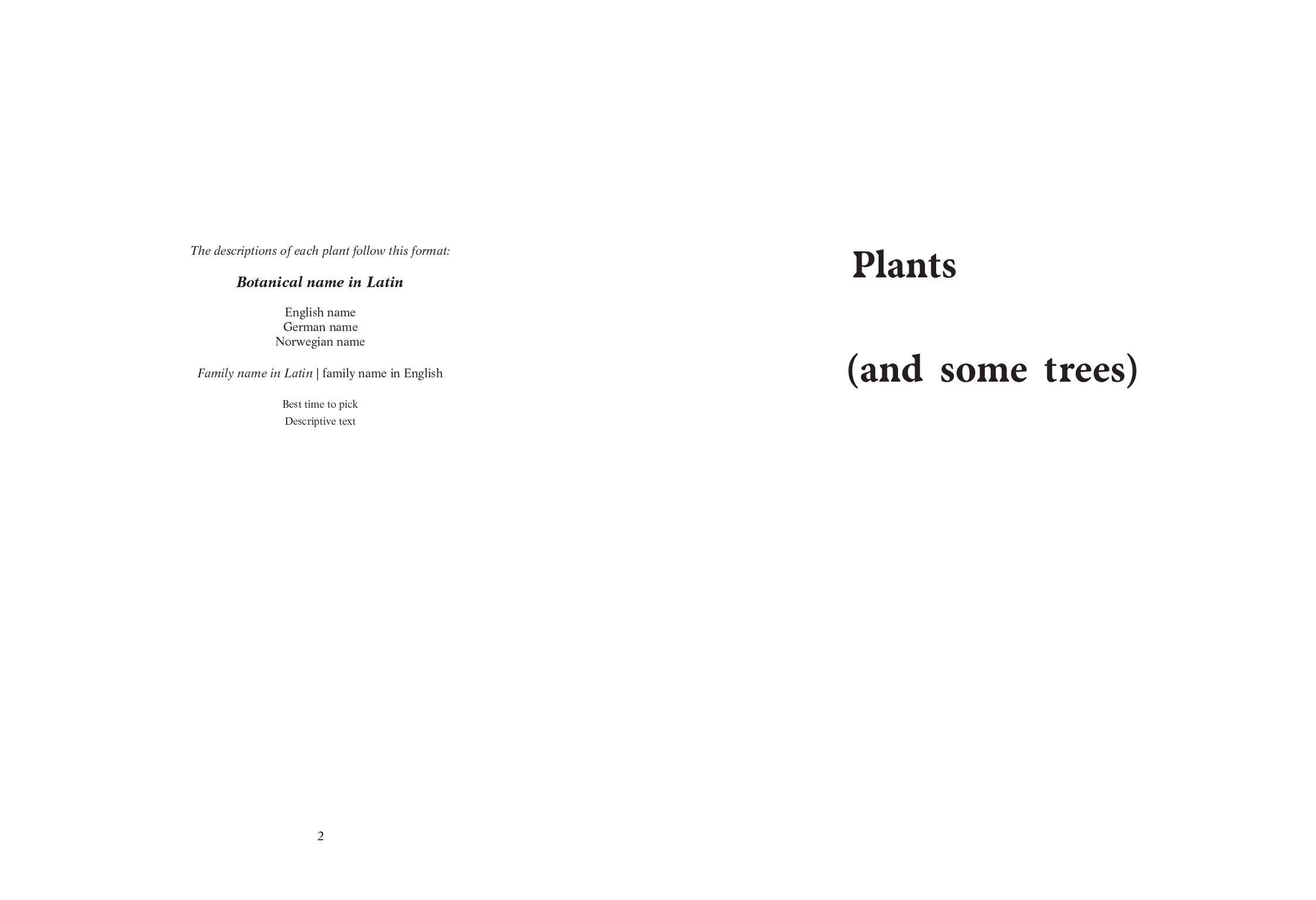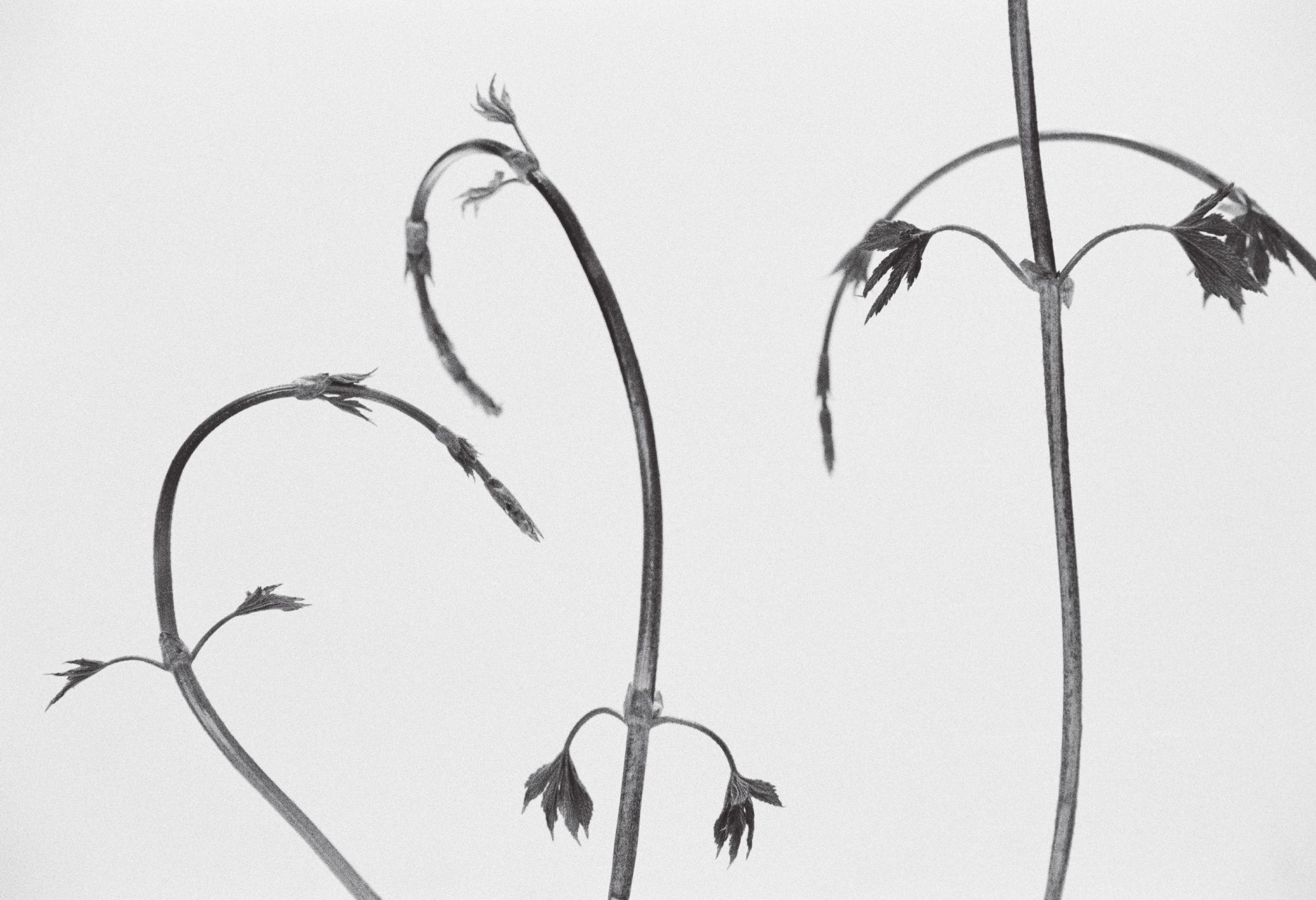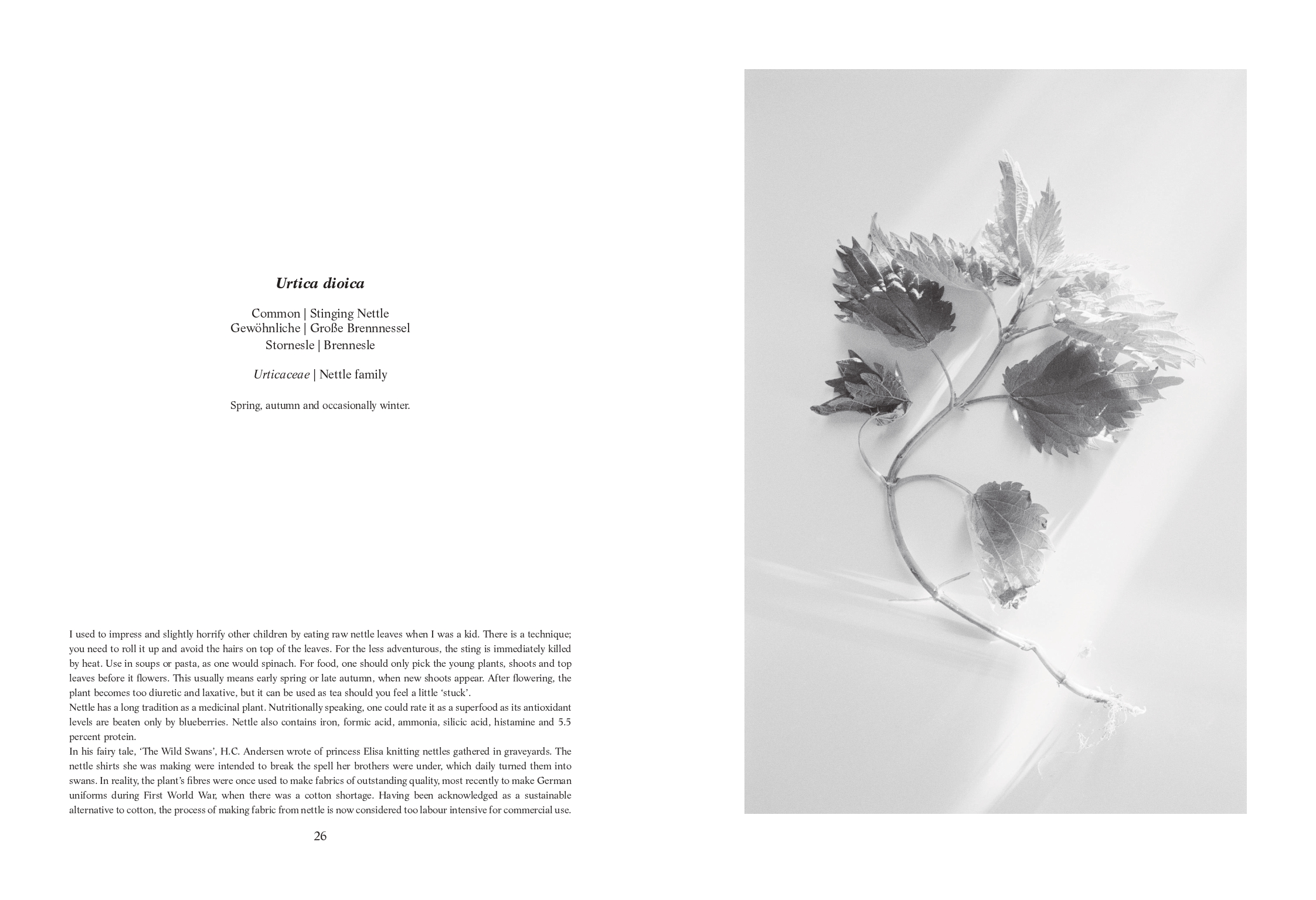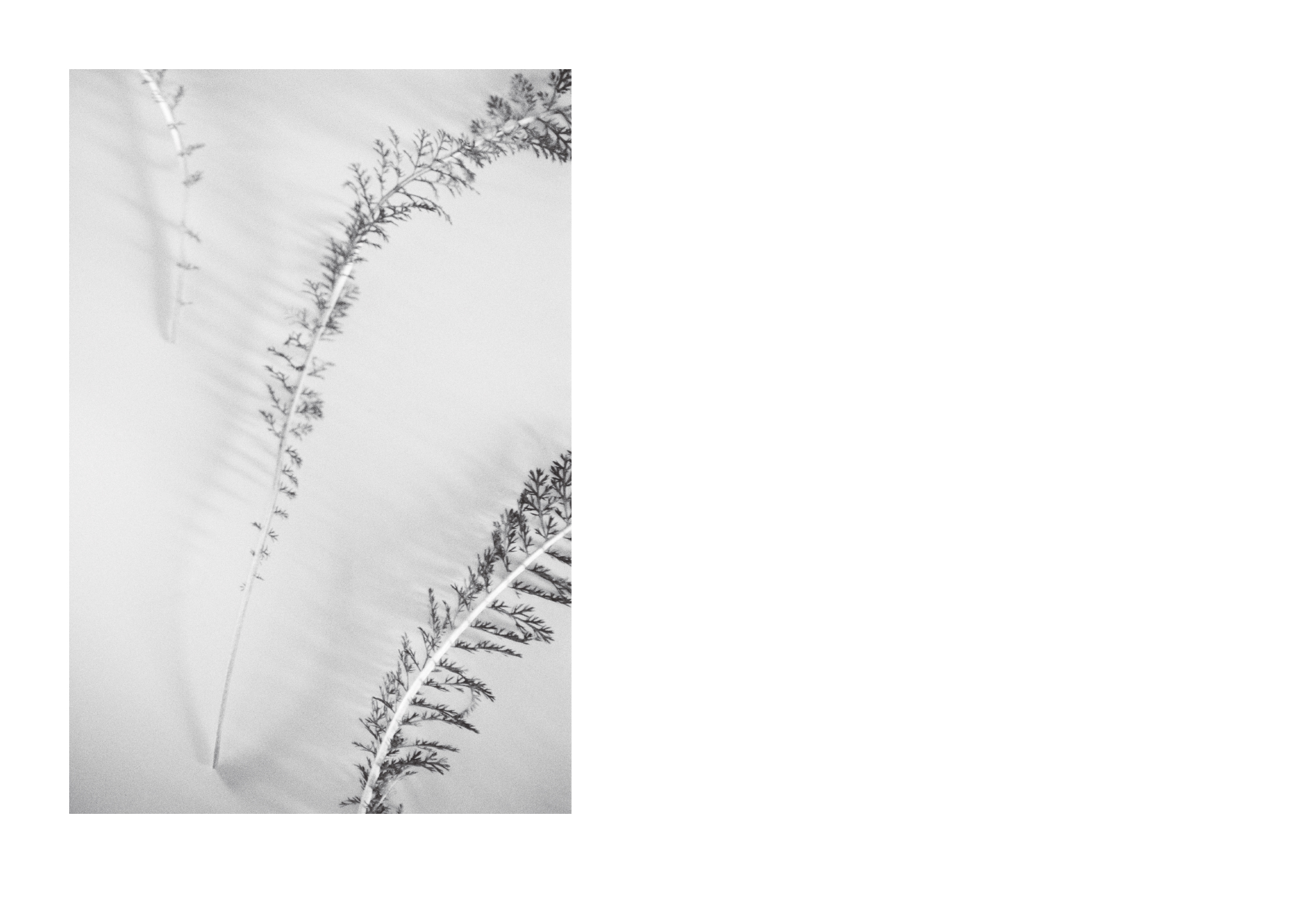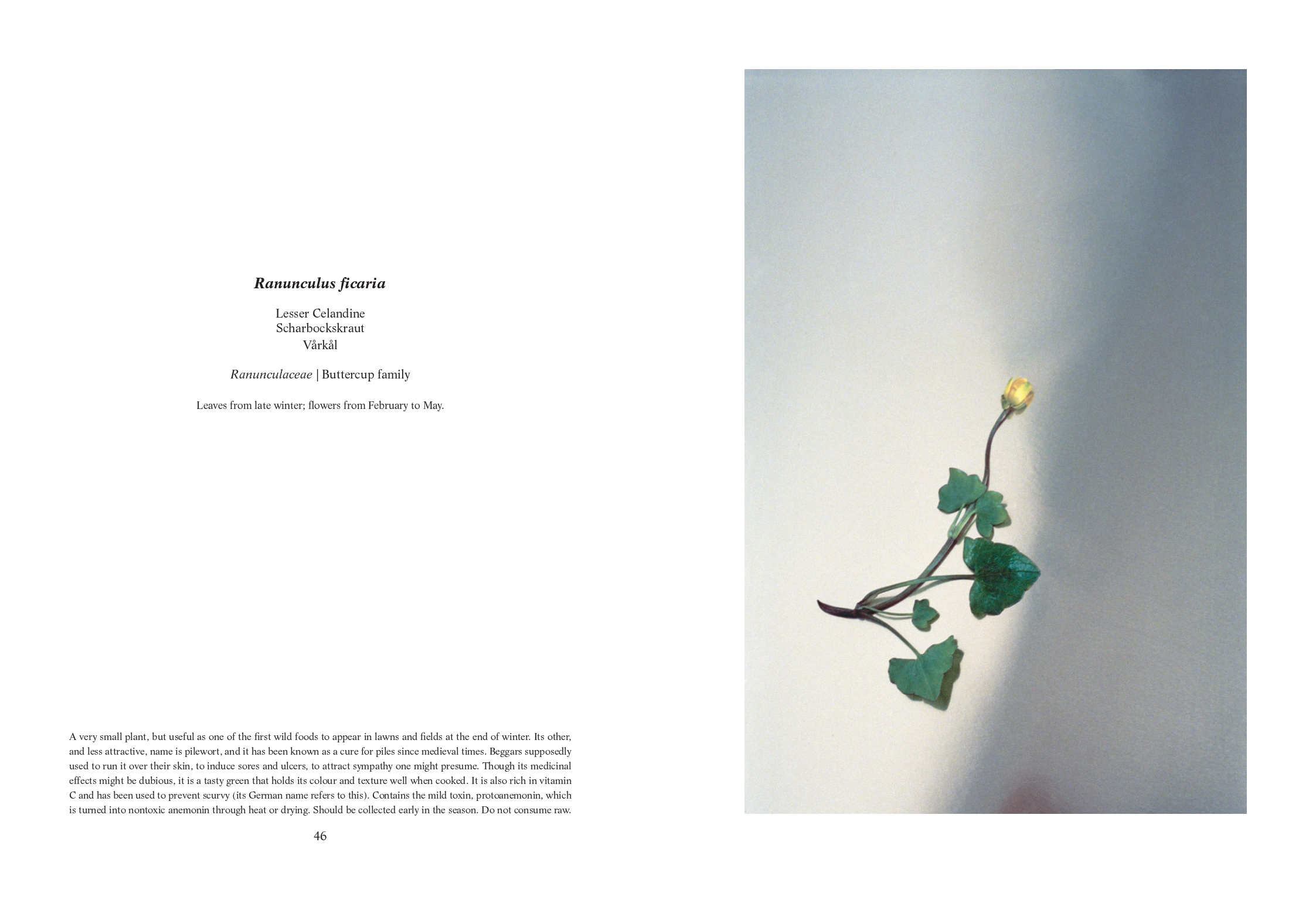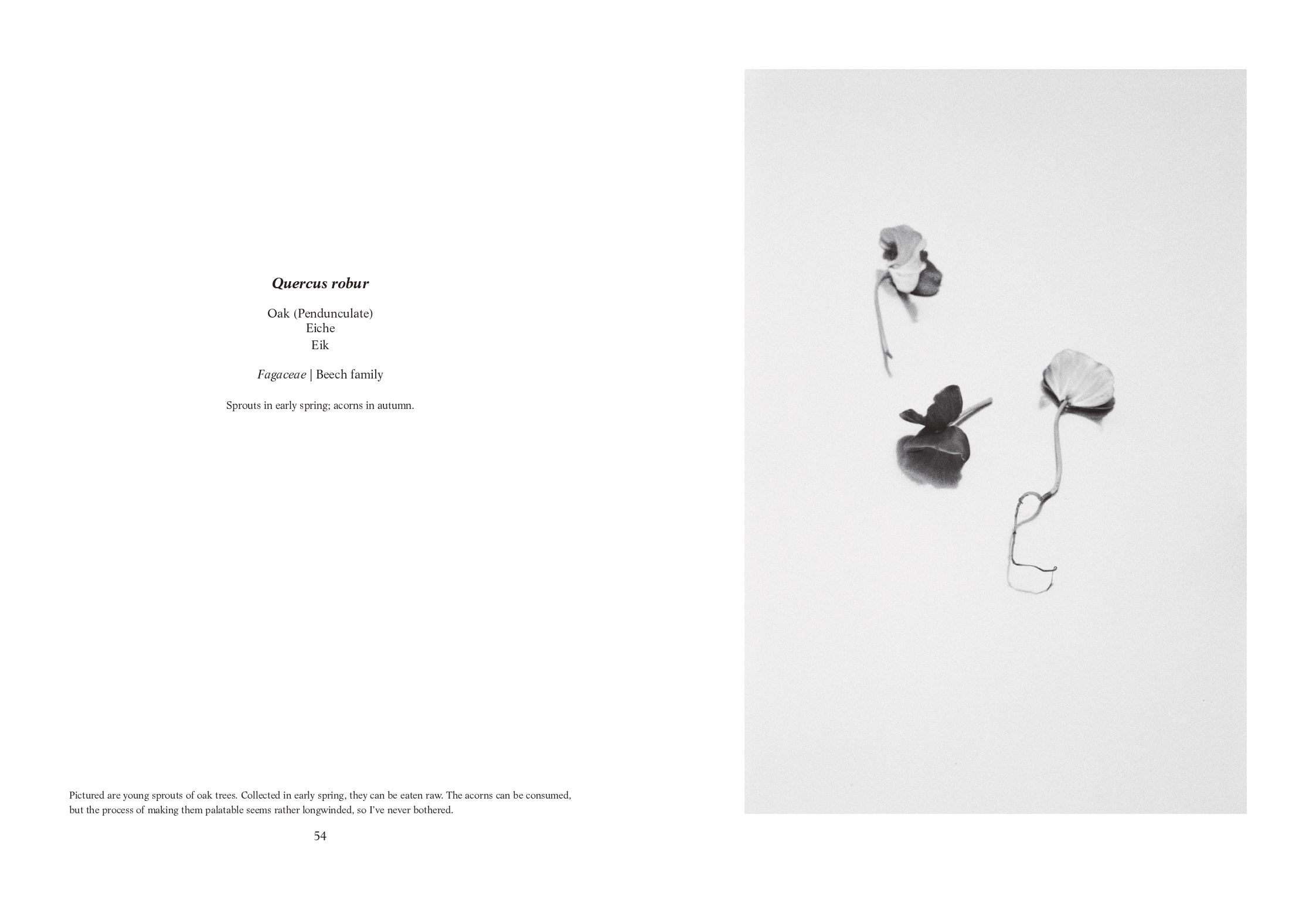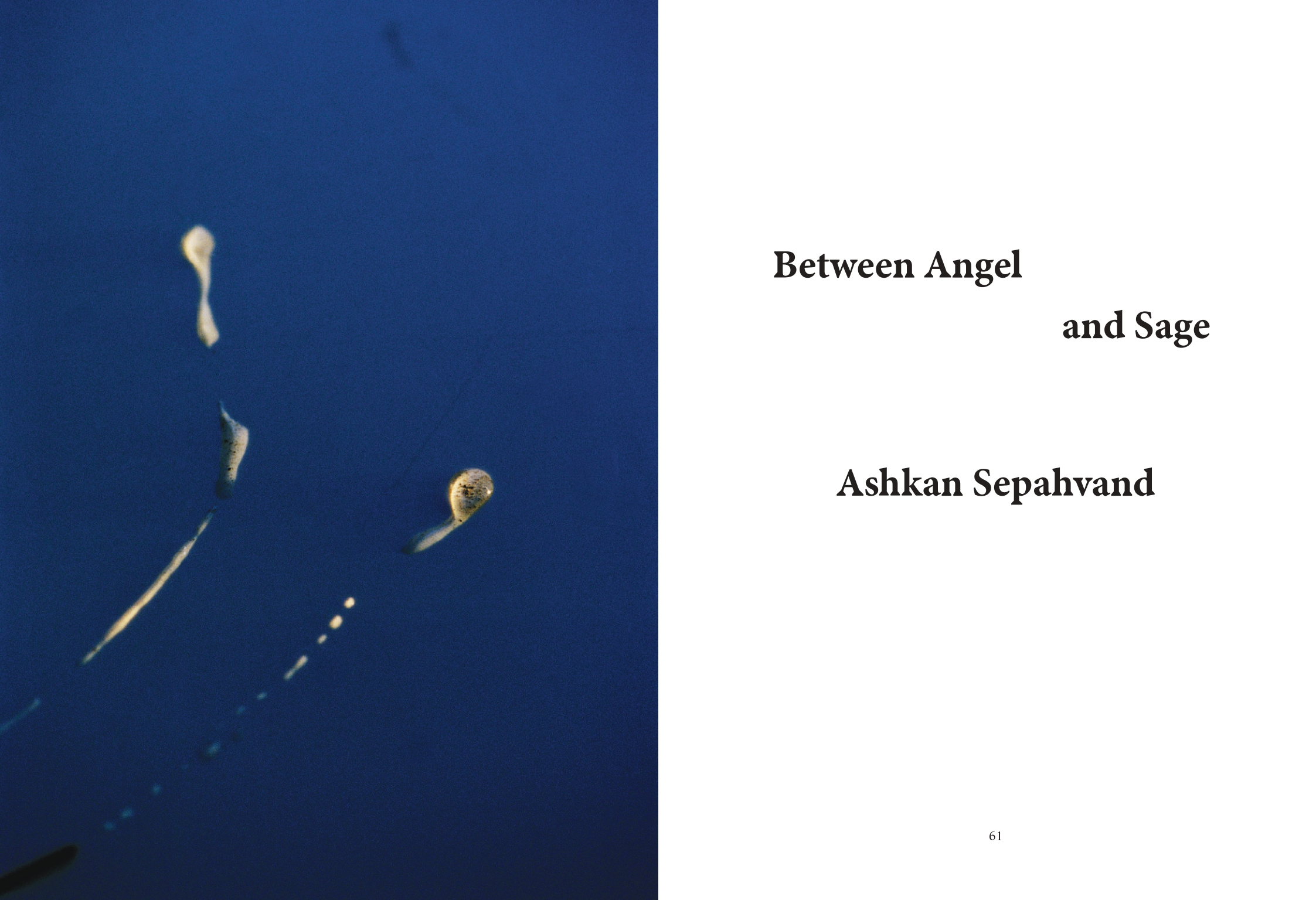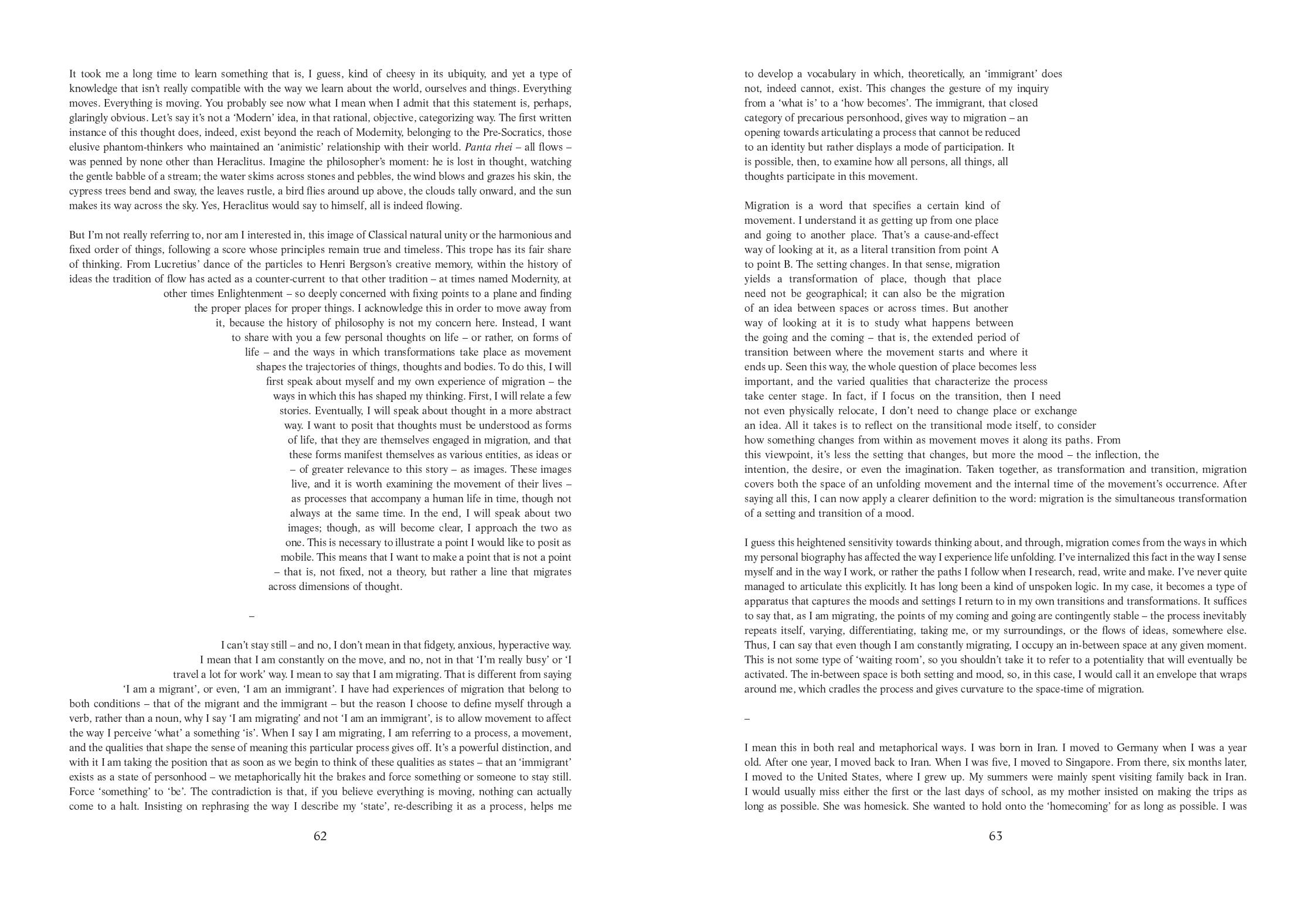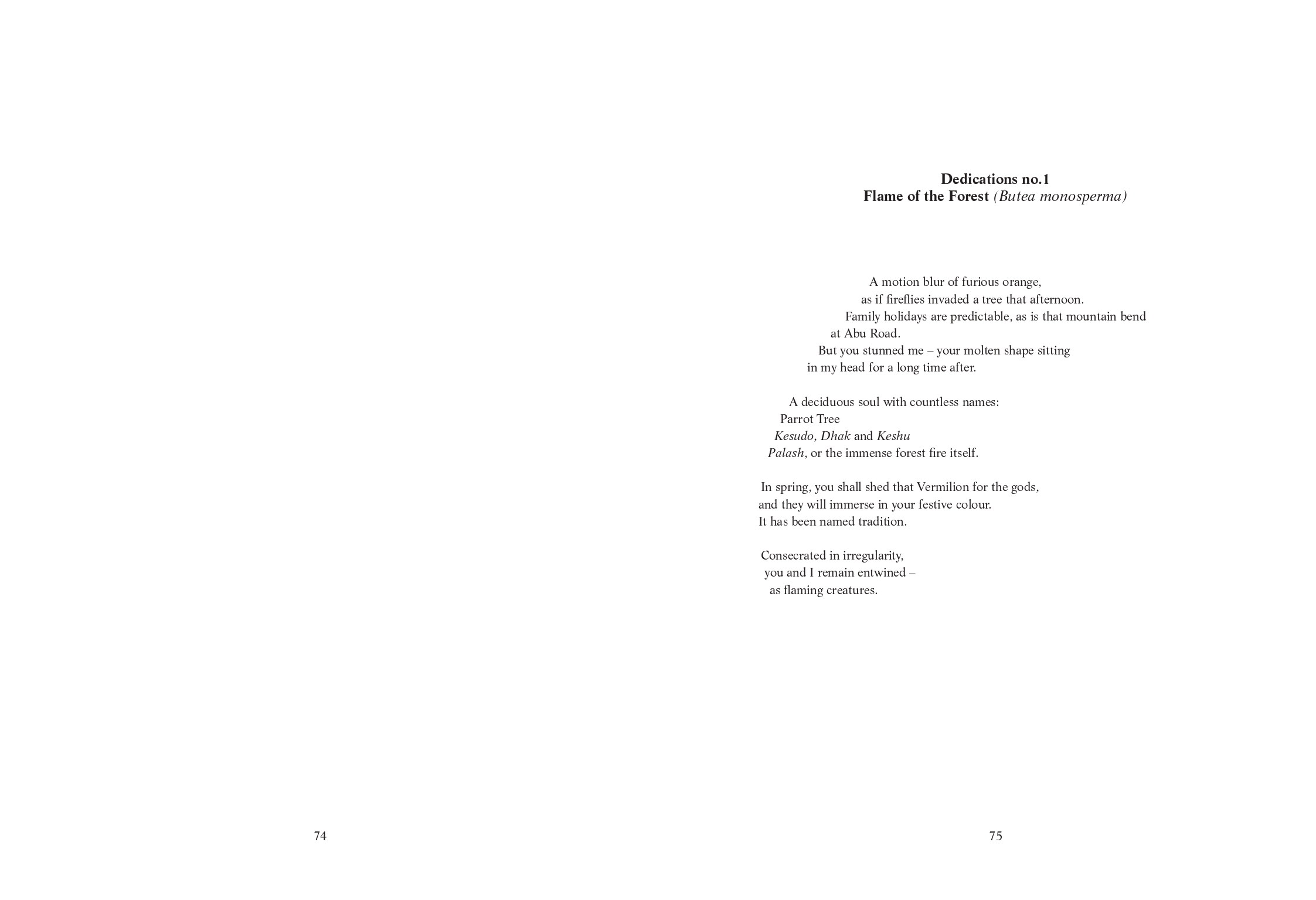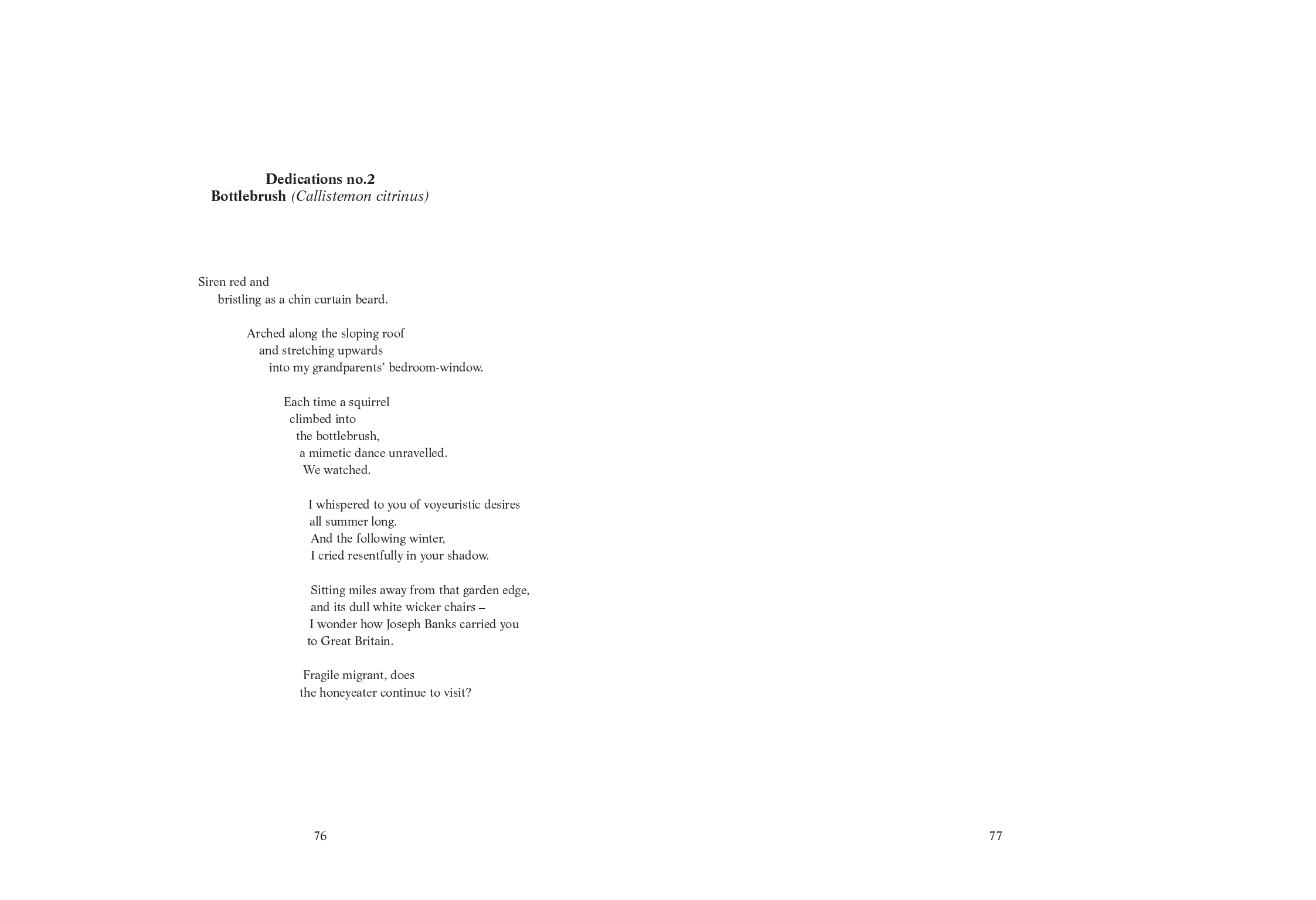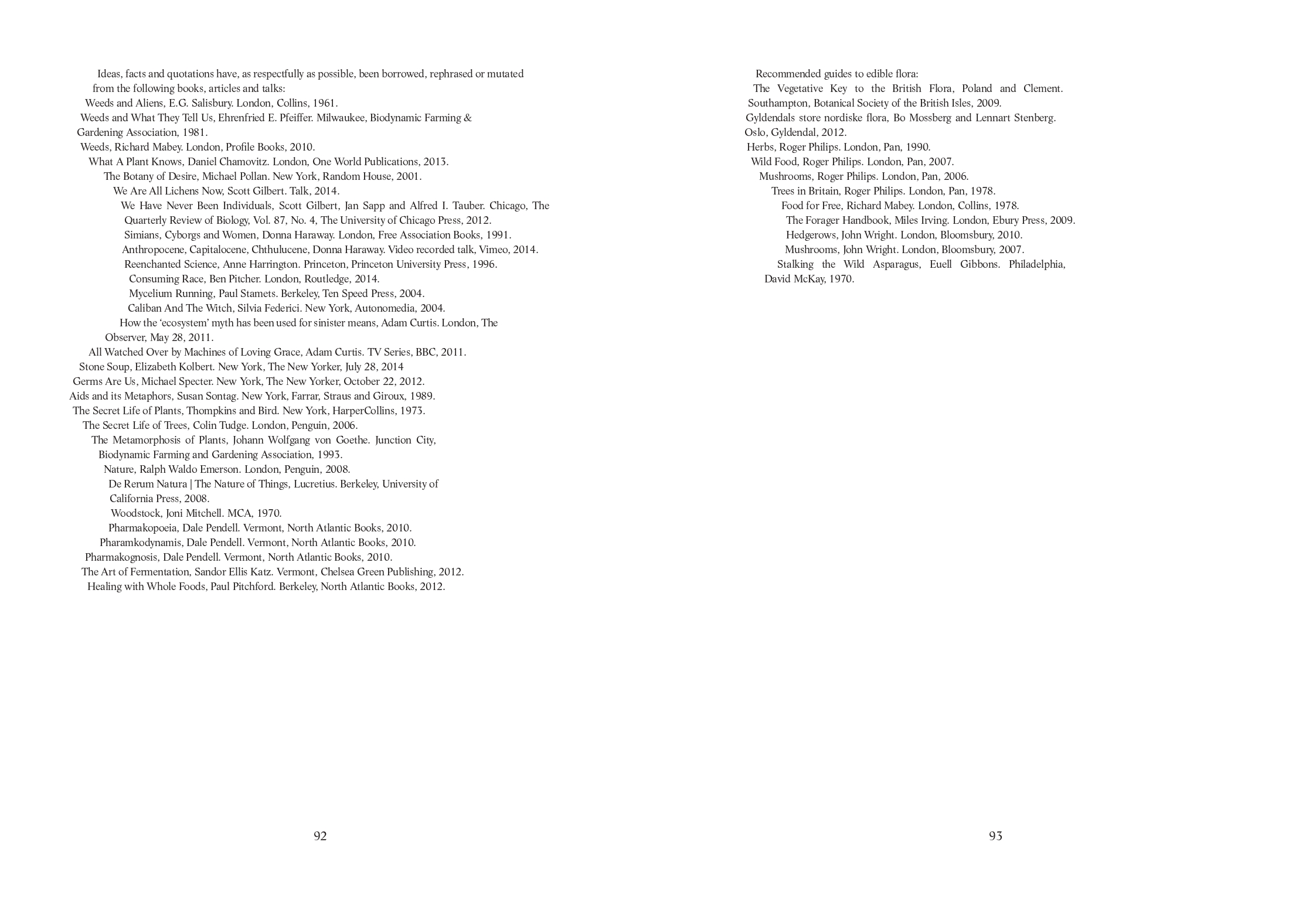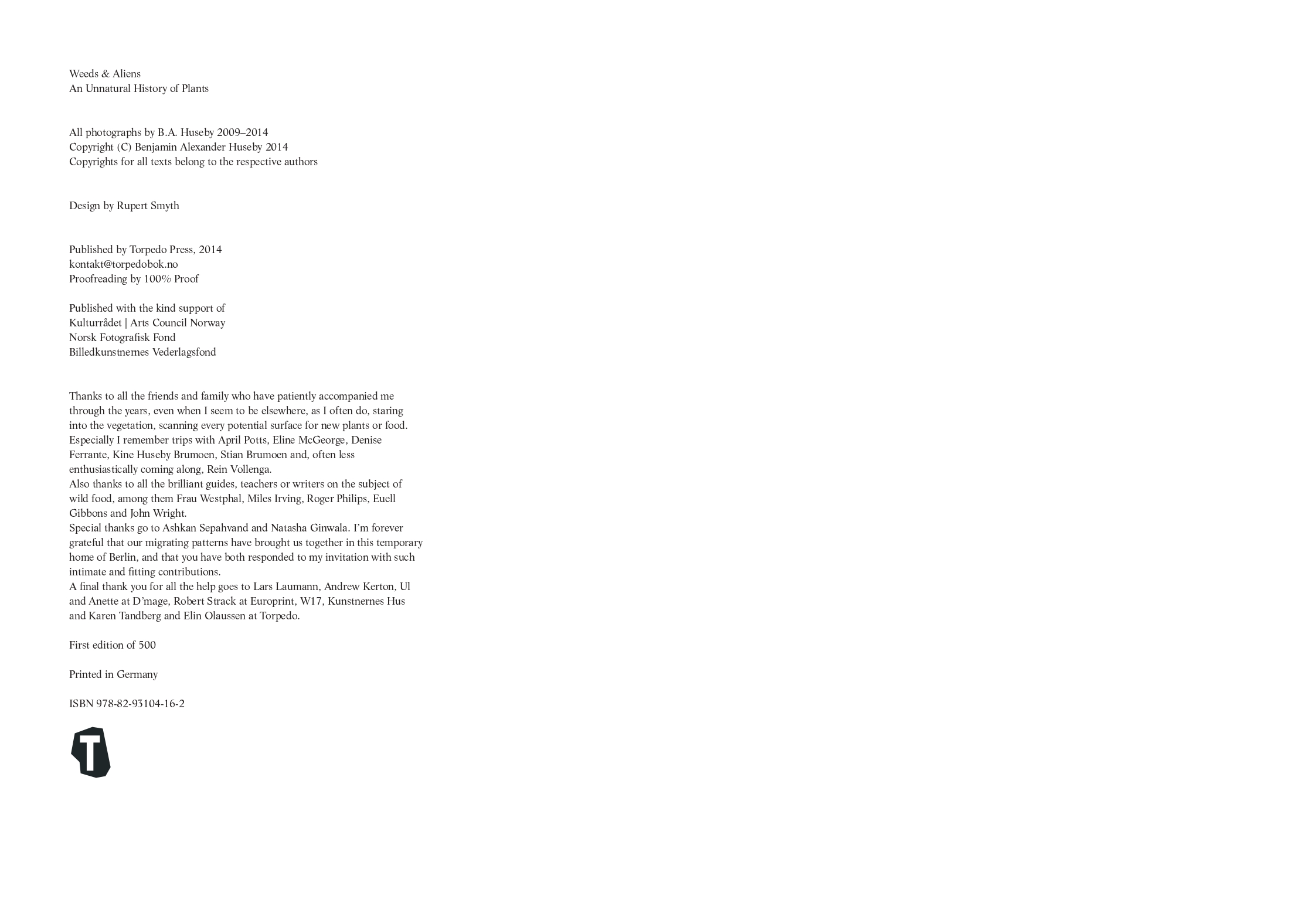 DISTRIBUTION*
︎︎︎Les Presses du Réel
(FR, L, BE, CH)
35 rue Colson
21000 Dijon
France
T +33 3 8030 7523
M info@lespressesdureel.com
︎︎︎Idea Books
(Europe, except FR, L, BE, CH)
Nieuwe Hemweg 6R
1013 BG Amsterdam
The Netherlands
T +31 20 6226154
M
www.ideabooks.nl/contact/
︎︎︎ArtBook / D.A.P
(US, UK, Rest of the World)
75 Broad Street
Suite 630
New York, NY 10004
T +212 627-1999
M orders@artbook.com
*Selected publications are available.
Contact
order@torpedobok.no
for details.
(This website was built by Kim Svensson)